WOW! Leon Edwards Refuses to Give Belal Muhammad Rematch Opportunity After UFC Fight Night Ends With Eyepoke
Published 03/13/2021, 11:43 PM EST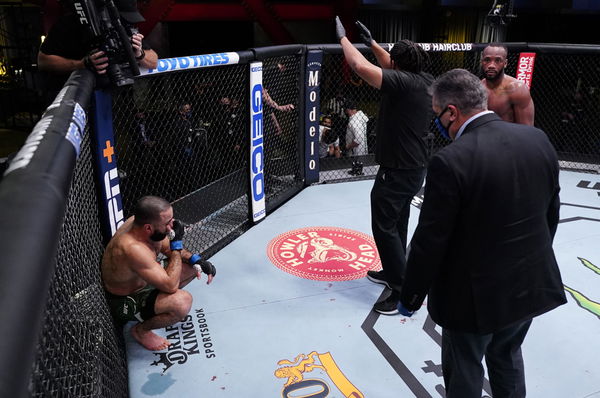 ---
---
Leon Edwards saw his UFC return end in calamity. While it wasn't as bad as getting knocked out, it was still a very upsetting way to end an almost 600-day layoff. Edwards was controlling the fight against Belal Muhammad until he hit Muhammad with a brutal eye poke. That saw the fight end and be ruled a no-contest.
ADVERTISEMENT
Article continues below this ad
People are already advocating for a rematch after Muhammad's eyes heal. However, Edwards is not looking to give 'Remember The Name' another fight as he wants to keep his push for a title shot going. Muhammad is ranked at #13 and Edwards is looking for an opponent closer to his #3 spot.
"I only fought him because all the other guys turned me down. The writing was on the wall. I was winning the fight clearly. And I don't feel I need to fight him again. I need to move forward."
ADVERTISEMENT
Article continues below this ad
Edwards said on an ESPN panel after the show that he believes he should be getting a UFC title shot next. "I feel like I deserve a title shot. That's 9 fights in a row. I've fought everyone they gave me. I've stepped up after each fight and all the top guys turned me down."
Leon Edwards: Should he move past Belal Muhammad?
ADVERTISEMENT
Article continues below this ad
Leon Edwards was winning the first round. However, that isn't something that determines the result of the whole fight. Belal Muhammad wasn't afraid to swing, so he could have connected with a shot that would have put 'Rocky' in a bad place. However, the odds of the fight were swinging in Edwards's favor with every passing second.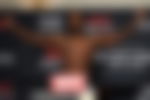 Though Edwards was comfortably ahead in the fight at the UFC Apex, it would be poor sportsmanship if he were to deny his opponent a rematch.
ADVERTISEMENT
Article continues below this ad
While Edwards believes everyone should take the first round as proof of his superiority, Muhammad will believe he could have won if the eye poke didn't happen. If top contenders continue to duck Leon, maybe the UFC will have no option but to book this fight.