UFC Increases Fighter Pay Amidst New Deal With Venum
Published 04/01/2021, 12:09 PM EDT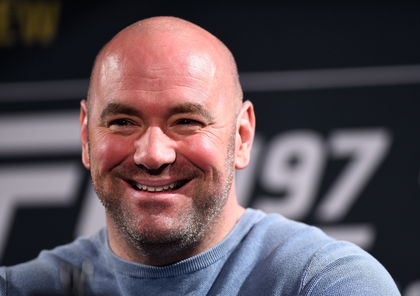 ---
---
The UFC has been under constant attack for how they pay their fighters. From Jorge Masvidal to Jon Jones, a whole bunch of fighters have criticized the pay in the UFC. However, the lower card fighters, who need sponsorships to make MMA a full-time career, are the ones who have to face the biggest impact. Four fights a year on a small deal will not cover living expenses.
ADVERTISEMENT
Article continues below this ad
While fighters used to boost their income by getting sponsors on their shorts, that ended when the UFC instituted a dress code with Reebok. Reebok gives the fighters bonuses based on their standing in the company. With the Reebok deal ending and Venum joining the UFC in that role, it seems the fighters are in for a moderate increase on their pay.
ADVERTISEMENT
Article continues below this ad
It has been over 6 months since the deal was initially announced and these details are the first to have been revealed. There are visible increases across the board here. Reebok paid fighters with 1-3 bouts $3500. UFC Champions were previously getting a $40000 bonus, but now will be entitled to a $42000 bonus.
UFC: How will this deal treat the fighters?
ADVERTISEMENT
Article continues below this ad
It is hard to gauge the full impact of this deal. While the increments in pay don't seem all that significant, it will definitely affect fighters at the lower level. $500 extra could make an impact for them. However, it is definitely not a true testament to how much fighters should be getting paid.
However, considering the frequency with which the company holds events, Venum will be required to give payouts to the fighters often. They had to keep the numbers reasonable to fulfill the quantity. While one can say the increase is good, many will not consider it to be enough because of the life-changing nature of the sport they compete in.
ADVERTISEMENT
Article continues below this ad
The Reebok deal was panned by many for the changes it brought to the UFC. While there is optimism in Venum allowing sponsors again, many are skeptical about it. The UFC does look more organized with fighters having complementary gear.