UFC Receives a Huge Lift- $1.75 Billion Dollars to Be Pumped in by Endeavor
Published 04/01/2021, 12:31 AM EDT
---
---
The UFC is one of the fastest-growing sports franchises in the world right now. It is without a doubt the biggest MMA promotion in the world without a close second and is home to the biggest names in combat sports. During a year when most businesses have struggled, Dana White and the UFC have marched on a put on an unprecedented number of fights. 
ADVERTISEMENT
Article continues below this ad
The arrival of WME-IMG fueled the growth of the UFC over the past few years. In July 2016, Endeavor acquired a controlling stake when it bought 50.1% of the promotion from the parent company Zuffa, which was headed by the Fertitta brothers. 
Read: 'I think it sounds crazy'- Miesha Tate targeting Amanda Nunes fight in July 2022 
ADVERTISEMENT
Article continues below this ad
What will the future hold for the UFC with new owners?
According to recent reports, Endeavor, headed by Patrick Whitesell (executive chairman) and Ari Emanuel (CEO) are aiming to buy the remainder of the UFC for a whopping $1.75 billion dollars. The company plans to go public soon with its first-ever IPO.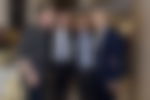 In a filing with the SEC, the company revealed that buying the UFC is contingent on raising sufficient money from the IPO. The money raised from the IPO would be used to fund the acquisition of the MMA promotion. However, if the company cannot raise sufficient funds from the IPO, the deal would not materialize.
ADVERTISEMENT
Article continues below this ad
After the initial acquisition, Dana White was allowed to continue as the president of the UFC and was in charge of day-to-day operations. However, at this point in time, it is unclear as to what a complete acquisition by Endeavor would mean for the UFC and if they would make any changes.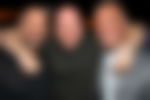 It is hard to imagine the UFC without Dana White. The UFC head honcho is without a doubt the best man for the job and has been instrumental in getting the promotion to where it is today. However, the influx of money would only mean better things for the company. 
ADVERTISEMENT
Article continues below this ad
Endeavor not only brings with it a huge amount of capital, but it also brings technical expertise to elevate the promotion to the next level to compete with the likes of the NBA and NFL.