UFC Title Contender Aljamain Sterling Reflects On How TJ Dillashaw Ruined Cody Garbrandt's Career
Published 02/03/2021, 12:30 PM EST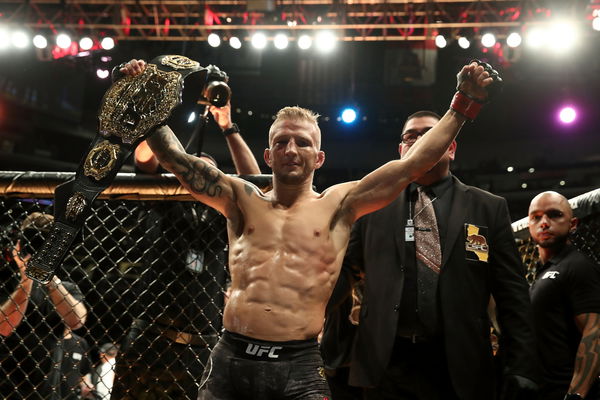 ---
---
TJ Dillashaw has officially finished his USADA suspension and will be free to make his return to the Octagon. TJ was busted for using EPO, an injectable PED which carries the punishment of a 2-year suspension from all sanctioned bouts. Dillashaw was caught for it ahead of his move to Flyweight against Henry Cejudo, a bout he lost within the first minute.
ADVERTISEMENT
Article continues below this ad
While TJ got booked at 125 pounds, his former 135-pound rival Cody Garbrandt has insisted that TJ has been using it for years, including when the pair had their feud over the Bantamweight title. TJ beat Cody twice and knocked Cody out of title contention.
ADVERTISEMENT
Article continues below this ad
Current #1 contender Aljamain Sterling has given his thoughts on the situation.
"I'm not the biggest Cody Garbrandt fan, but what TJ did to him was kind of egregious in the sense that he ruined his career. He was the champ, took away millions of dollars in opportunity away from him, and concussed him twice. When you look at all that and put it on the table in terms of his career and longevity, he took a lot from him and gained a lot."
TJ Dillashaw: Did he actually ruin Garbrandt's career?
This is a hard one to answer. One thing is for certain is that TJ Dillashaw definitely changed the course of Cody's career. He fell on a three-fight losing streak and lost after taking some hammers to the head. While he is eyeing a move down to Flyweight for a title bout, his Bantamweight career hasn't been the same.
ADVERTISEMENT
Article continues below this ad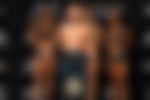 But the question of TJ using EPO during his Bantamweight days is a completely different debate. While USADA has never flagged TJ for those fights, Garbrandt has repeatedly insisted that those fights are tainted as well. However, the lack of proof to substantiate his claims led to this conversation being relatively quiet.
ADVERTISEMENT
Article continues below this ad
Cody could take the blame on himself and look ahead to his bright prospects. However, the Dillashaw rivalry is really personal to him. This may be something he has a hard time letting go of.