'Tony Makes Sense'- Anthony Pettis Eyeing Rematch With Tony Ferguson
Published 12/20/2020, 12:45 AM EST
---
---
Anthony Pettis has finally strung together two wins for the first time since 2014. 'Showtime' took a high-risk fight against Alex Morono for the last contractual bout on his current contract. Considering the UFC also announced cuts, this fight became that much more important for his short term future.
ADVERTISEMENT
Article continues below this ad
The former champion fell on rough times after his stint with the belt ended and has been wading through the UFC for the better part of a decade. But, with this win, Pettis has called his shot against a man who beat him in 2018.
ADVERTISEMENT
Article continues below this ad
"I think Tony makes sense man. I think Tony Ferguson coming off his two losses and he's fighting tough dudes. That's what I hate about this sport. Guys like 'oh Tony is done'. Dude, he's a dangerous dude. I think that would be a good fight for me to jump back into the lightweight mix. He's still right up there."
Tony Ferguson and Pettis met on the UFC 229 card in 2018. Ferguson won the fight via doctor's stoppage at the end of the second round because Pettis broke his hand.
Anthony Pettis vs Tony Ferguson: Does this make sense?
In many ways, it makes perfect sense. Ferguson can hopefully rebound by beating a man he has already beaten. At the same time, Pettis would inject his career with a lot of life if he can face and then beat the former interim champion. While that will be a horrible look for 'El Cucuy', every fight has inherent risks.
ADVERTISEMENT
Article continues below this ad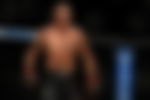 Pettis would ideally still be a few ranks away from getting a Ferguson fight. But, considering he has won two on the trot, while Tony has lost two, this would be a great 'let's meet in the middle' matchup.
No one knows what kind of 'El Cucuy' will walk into the cage now. Both Charles Oliveira and Justin Gaethje beat easily him. Considering how motivated Pettis is, this might be a double-edged sword for Ferguson.
ADVERTISEMENT
Article continues below this ad
However, if he can't take and win this fight, his career may already be more past it than MMA fans first assumed.