Valentina Shevchenko Wants Trilogy Fight With Amanda Nunes When Fans are Allowed
Published 11/22/2020, 8:54 AM EST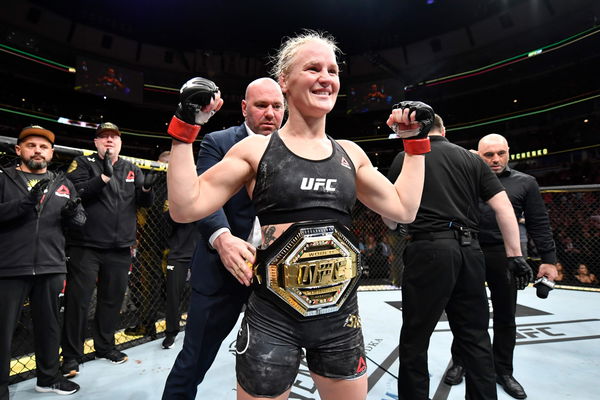 ---
---
Valentina Shevchenko notched a decisive unanimous decision win over Jennifer Maia at UFC 255. This was her 4th consecutive title defense, as Valentina is showing that she may be unstoppable.
ADVERTISEMENT
Article continues below this ad
Maia was a massive underdog heading into this fight. However, the former UFC Bantamweight Champion Jessica Andrade may be next for Valentina.
"I don't choose my opponents. Whoever is gonna be in front of me, I am going to face. For me it doesn't do any difference, Andrade or someone else or whoever.
ADVERTISEMENT
Article continues below this ad
"It would be fair to have Andrade against Lauren Murphy because Lauren Murphy, she showed her strength and she has a lot of straight wins. But the question, if I want to wait that much. I don't want to wait that long."
But Shevchenko is eyeing a much bigger fight. The trilogy against the women's MMA G.O.A.T. Amanda Nunes. Valentina. unfortunately, was at the receiving end of losses in their previous meetings (2); however, she will be looking to set the record straight this time around.
"I think the second fight I didn't lose. Technically lost, but I don't. I think the third fight will be something big, but it has to be in the right time, at right place.
"I would like to see fans with a lot of crowds and energy because I know if it is going to happen someday it is going to be huge."
Is Valentina Shevchenko ready for the Amanda Nunes challenge?
ADVERTISEMENT
Article continues below this ad
Valentina Shevchenko is one of the most dangerous fighters in modern MMA. However, Nunes is possibly the undisputed greatest in the promotion.
She has beaten all other women who have had a claim to the title, including Valentina. However, the second fight was always a contentious topic in the MMA community.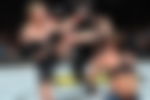 Dana White isn't a fan of making trilogy fights when one fighter has already lost two fights. However, the second fight was a little dubious and the appetite for this fight is there.
ADVERTISEMENT
Article continues below this ad
Nonetheless, there are a lot of other fighters that Valentina should fight. This includes Jessica Andrade and Lauren Murphy, maybe even Weili Zhang. However, the trilogy fight is one of the most anticipated matchups and the UFC would hate to miss out on that. Like the Flyweight Champion said, it's going to be HUGE!