'Very Hard to Predict'- Khabib Nurmagomedov Picks Between Francis Ngannou and Stipe Miocic Ahead of UFC 260
Published 03/21/2021, 12:45 PM EDT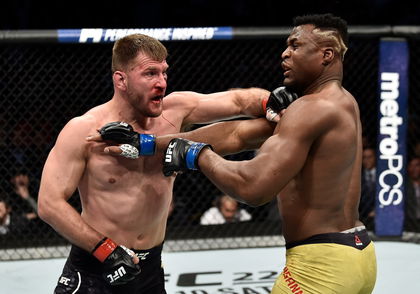 ---
---
Stipe Miocic vs Francis Ngannou II will be a landmark fight in the Heavyweight division. It is the first fight since the Daniel Cormier era ended in the division, with DC retiring after his loss to Stipe at UFC 252.
ADVERTISEMENT
Article continues below this ad
However, this was also the last title fight before DC entered the division. Miocic ended Ngannou's undefeated streak in the UFC that night for his 3rd title defense.
Many are excited to see how their battle in 2021 will pan out. Ngannou has since gone on a KO tear over the Heavyweight division, making his claim to the title undeniable.
ADVERTISEMENT
Article continues below this ad
He still packs dynamite in his hand, but Miocic has the more well-rounded skill-set. Recently retired Lightweight Champion Khabib Nurmagomedov commented on the fight while he streamed Kevin Holland vs Derek Brunson on Facebook.
"Miocic vs Ngannou is very hard to predict this time. Miocic is good, and Ngannou is good. I don't know, it's 50/50."
Khabib being on the fence comes as no surprise. This is a much harder fight to predict just because of the major outliers. One has the skill and can grind a win out, as we have seen in the past.
Meanwhile, the other may not have all the finesse of a champion, but brings the power of one with every strike he throws.
Stipe Miocic vs Francis Ngannou: Will there be a different result this time?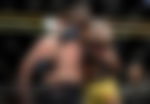 Stipe Miocic vs Francis Ngannou will be a hard fight to predict for everyone. It truly depends on what someone values while making their predictions.
ADVERTISEMENT
Article continues below this ad
If the one-punch KO power is enough of a factor for people to gamble on Ngannou again, then it is an understandable take. So is betting on Miocic because of how the first fight went.
But neither of these men is the same fighter. Miocic lost his title immediately after his win over Ngannou, but has now won it back and has also defended it once. Ngannou has been knocking out all top contenders, so this battle will certainly be fascinating.
Khabib knows Miocic's gameplan pretty well, considering how he trains with Cormier. But if he was giving Ngannou a shot, that is something more people should do.
ADVERTISEMENT
Article continues below this ad