Vicente Luque's UFC Losses: Who Has Defeated Vicente Luque Inside the Octagon?
Published 08/05/2021, 12:45 PM EDT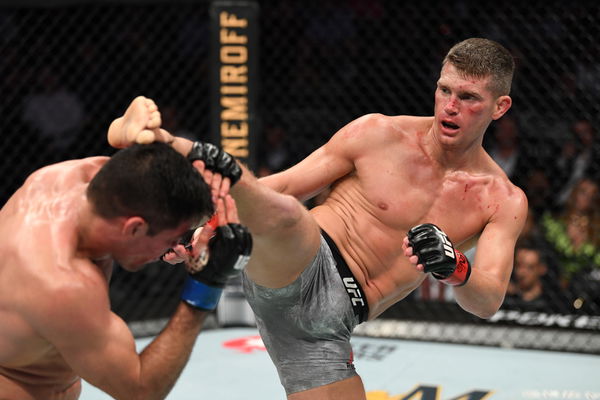 ---
---
UFC welterweight Vicente Luque is one of the top fighters in the division. He has grown leaps and bounds in his UFC career since his debut back in 2015. The American-born Brazilian fighter has picked up some impressive wins during his stay with promotion.
ADVERTISEMENT
Article continues below this ad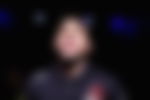 If we look at his resume, he has picked up victories over the likes of Niko Price, former UFC welterweight champion Tyron Woodley, and is the first fighter to score a knockout win over Belal Muhammad.
ADVERTISEMENT
Article continues below this ad
While he has racked up some impressive wins, just like any other skilled fighter, he suffered a few defeats. Let's look at his UFC career losses.
Vicente Luque vs Michael Graves- Not an ultimate fighter
Luque, just like many before him, applied his trade in various local promotions of Brazil before making a move to UFC. Any fighter who wants to start a legacy focuses more on his first fight than any other fight.
However, as the ill-luck would have it, he had to suffer a defeat against fellow cast mate Michael Graves at The Ultimate Fighter 21 Finale.
Graves started the fight with his focus on the takedown. He gets one and mounts over Luque, but nothing much happens there. Some exchange punches before Graves ducks down a punch and scores another takedown. Luque tries hard and eventually gets up before being brought down by Graves again. The round ends with Graves on top.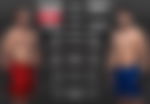 In round 2, Graves again goes for grapple but gets a guillotine in response from Luque, which he negates. An illegal knee from Graves stops the match for a moment. Graves again attempts the takedown and was just too powerful for Luque. He continues to drag him to the canvas whenever Luque tried to get up.
Realizing the need to get points, Luque starts cautiously and stops Graves from getting a takedown. Graves secures a takedown, but Luque applied the choke. This was the real offensive move from Luque till now.
Somehow Graves breaks free and had the idea that he was winning, so he just passed his time. Although Luque tried some elbows to the back, Graves always escaped the danger. He attempts another takedown before the bell rang. In the end, it was an easy, unanimous decision win for Graves.
'Rocky' gets the better of 'The Silent Assassin'
Despite Luque finishing his past four opponents, three of them in the first round, it was not a straightforward task against Leon Edwards at UFC Fight Night 107, and it was visible from his first violent punch. Although Luque found a little momentum going for him when 'Rocky' got greedy on takedown attempts and lost his position.
In round 2, Edwards went ahead in their exchanges. He reversed takedown attempts, and when the fight began in the standing position, he blasted Luque's body with vicious kicks. The strikes deflated Luque. Edwards sniffed a chance and got a takedown and held that position before inactivity forced a return to normal standup.
Understanding the need for more points, Luque started round 3 a bit more aggressively. He started hitting punches but found himself in the middle of another grappling duel, where Edwards outmaneuvered him.
WATCH THIS STORY: Top 5 UFC fighters with the highest significant strike accuracy
It was evident that Luque had reached his limit and gassed out. So, when the fight went back to its standup, Edwards worked him out against the cage. Although Luque tried to do something in the last minutes, it was too late and the match ended with 'Rocky' getting a dominating unanimous decision win.
'Wonderboy' gets a decision win over Luque
After his last loss against Edwards, Luque upped his game and went 6-0 in the next fights. At UFC 244, 'The Silent Assassin' fought 'Wonderboy' Stephen Thompson. A tough fight, even by his great standards.
In round 1, Luque pressing forward and threw heavy punches. Thompson had to take a back seat and waited for his opportunity to counter. In a rather scary moment for him, he got briefly stunned by a Luque right.
Despite the setback, the Karate specialist raised his own level and charged forward and pummeled Luque before quickly vanishing out of Luque's punching range.
ADVERTISEMENT
Article continues below this ad
In Round 2, things started looking worse for Luque as Thompson's punches became sharper with greater frequency. The result was clear as Luque's face showed the effects of those shots.
The third round continued the same suit as Thompson's had the upper hand. He even came close to finishing him, but Luque survived it with his grit but couldn't force the result in his favor. In the end, 'Wonderboy' won via unanimous decision.
These were the losses Vicente Luque had to deal with till now. Despite the setback, none of these losses were stoppages, and he has given some fight in each of those matches.
ADVERTISEMENT
Article continues below this ad
Which of these losses did you consider as the toughest one for him?