VIDEO: Brian Ortega Brings in a Monstrous Python to Prank Alexander Volkanovski on The Ultimate Fighter
Published 08/11/2021, 2:00 AM EDT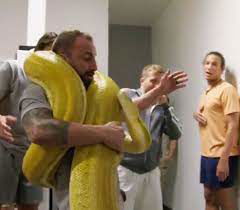 ---
---
Alexander Volkanovski and Brian Ortega are the main protagonists of The Ultimate Fighter this season. The featherweight champion and his next opponent are the head coaches of their respective teams, aiming to groom a set of fighters to not only win the tournament, but also flourish in the UFC. 
ADVERTISEMENT
Article continues below this ad
The equation between the two coaches has been a mixed bag. While there are a few episodes where 'T-City' and 'The Great' get into heated altercations, mostly, the two men have been extremely cordial with each other, as there is a sense of mutual respect.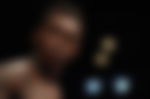 ADVERTISEMENT
Article continues below this ad
Brian Ortega turns up the heat on prank wars against Alexander Volkanovski 
Prank wars have become a big part of the show. And this time around, 'T-City' took it to a whole new level. Ortega filled his adversary's room with a bunch of enormous snakes. While speaking of his decision to prank Volkanovski, 'T-City' said,
ADVERTISEMENT
Article continues below this ad
"Back at home two years ago, I bought a bunch of exotic pets. The owner introduces himself and we just develop a connection. I went and bought more pets from him and recommended other people to him, so we just had a relationship. And we get on this show and I was like, have you ever done a prank?… He said what do you mean? I said bring out the big guys."
ADVERTISEMENT
Article continues below this ad
Ortega and his associate then filled the room with a few snakes and then waited for The Great' Volkanovski to enter and capture his reaction. When the champ walked in, at first he thought the snakes were fake, but then realized they were real. He then decided to carry a snake on his neck, at which point the snake began to strangle him. 
'T-City' started the prank wars when he slit the tires of cars from team Volkanovski and left them donkeys to ride home. Volkanovski then hit back when he filled a room full of clocks, as Ortega was never on time for the filming sessions. Hence, it is safe to say that 'T-City' has taken a clear and comfortable lead as the leader in the prank wars with the snakes today.