VIDEO: Crazy Scenes Unfold as Francis Ngannou Returns Home to Cameroon
Published 04/28/2021, 1:29 AM EDT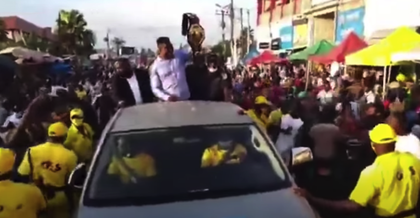 ---
---
Francis Ngannou's journey to the top of the UFC heavyweight division has been nothing short of spectacular. Eight years into his UFC career and at the second time of asking, Ngannou achieved his ultimate goal in the sport and did it with as many style points as one could get.
ADVERTISEMENT
Article continues below this ad
Earlier this year, 'The Predator' secured UFC gold for the first time when he brutally knocked out heavyweight 'GOAT' Stipe Miocic in round two of their fight at UFC 260.
Following his win, Francis Ngannou returned to his home country of Cameroon, where he received a king's welcome. 
'The Predator' was seen meeting a few government officials and addressing the crowd. Ngannou was then taken around the city in a procession as hundreds of crazed fans ran behind the cars to celebrate their hometown hero and sporting idol.
It was truly heartwarming to see Ngannou receive the love and recognition he deserves for what he has achieved in the sport. 
ADVERTISEMENT
Article continues below this ad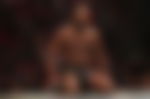 Francis Ngannou will pave the way for more African fighters in the UFC
Ngannou's journey to the UFC has been anything but simple. As a child, he worked in the sand mines in Cameroon to provide for his family. Even as a kid, 'The Predator' knew he wanted bigger things for himself and his family.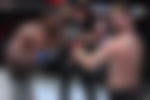 Ngannou's story of escaping Cameroon and making it to Spain is the stuff movies are made of. On his 16-month journey to Spain, Ngannou had to cross a desert, hunt for a living, and escape jail. 
After reaching Spain, the heavyweight champion made it to France, where under Fernand Lopez he honed his skills inside the octagon. After a failed attempt in capturing UFC gold in 2018, Ngannou worked his way back up with four first-round finishes that set him up for a title shot. 
ADVERTISEMENT
Article continues below this ad
'The Predator's journey will surely serve as a source of inspiration for budding fighters not only in Cameroon, but all of Africa. It will surely inspire the next generation of MMA fighters from the continent.
ADVERTISEMENT
Article continues below this ad
The UFC currently has three active African champions, and it's only a matter of time before that list grows in size.