WATCH: Israel Adesanya and Joseph Parker Scale Eden Park and Celebrate the All-Blacks
Published 03/01/2021, 12:00 PM EST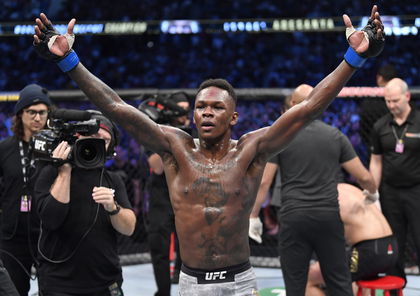 ---
---
Israel Adesanya is one of the biggest athletes to come out of New Zealand. While the island has a lot of sportsmen, not many transcend into the mainstream.
ADVERTISEMENT
Article continues below this ad
The primary sports in the country are cricket and rugby. Neither sport is known to create global sensations, but MMA does. Izzy is the biggest mainstream name in New Zealand sports right now.
But every true Kiwi is united with the rest of the people by their love for the nation's rugby team, the All-Blacks. Adesanya has put that love on display in the UFC 259 Countdown video.
ADVERTISEMENT
Article continues below this ad
He met up with former Heavyweight Champion and Kiwi boxer Joseph Parker to support the rugby team.
Izzy and Parker literally scaled Eden Park and hyped fans up from atop the stadium. It was a fun activity by the champion and as far as he is concerned, it helped him stay connected to his Kiwi heritage.
However, many are also questioning whether instances like this show that Adesanya is getting more and more involved in building a brand rather than fighting.
Israel Adesanya: Getting lost in his stardom?
Israel Adesanya is possibly one of the most focused fighters in the UFC. While he is expanding his interests outside the sport and building a personal brand, he needs to perform inside the cage to build it up.
Everything that he does which may seem superficial is designed to help build up his unique identity and brand.
Despite all the new things that Izzy has been doing, he has been focused inside the cage. He has been consistently winning along with building his name.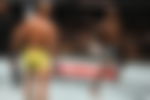 If he was distracted, he wouldn't take up the opportunity to move up and face a new champion at Light Heavyweight in Jan Blachowicz. Izzy is working towards his legacy as a fighter and making huge strides.
ADVERTISEMENT
Article continues below this ad
If the past is any indication, such popularity can certainly go to a fighter's head as we observed with Conor McGregor's rise and subsequent fall. Conor peaked in the sport fairly early; however, distractions chipped what made him special.
Hopefully, Izzy can stay on the path he has been on for so long and make sure his career in MMA stays on track.
ADVERTISEMENT
Article continues below this ad