WATCH: Julian Marquez Calls Out Miley Cyrus After Insane UFC 258 Submission Victory
Published 02/13/2021, 10:56 PM EST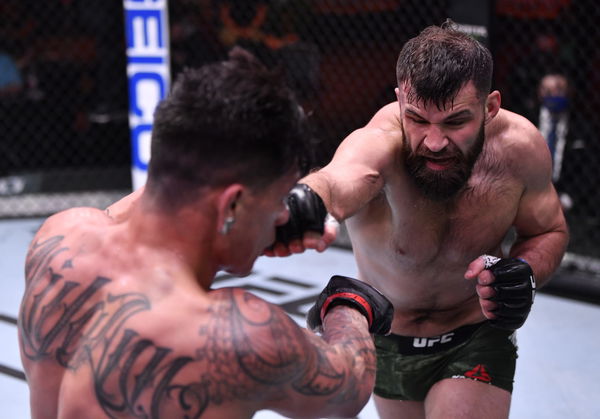 ---
---
UFC 258 is underway with its main card, which will be headlined by Kamaru Usman defending the welterweight championship against Gilbert Burns. But, on the main card opener, Julian Marquez treated the fans to some very entertaining moments inside and outside the Octagon.
ADVERTISEMENT
Article continues below this ad
Marquez was facing Maki Pitolo in the PPV's commencing bout. The pair had a fantastic fight, exchanging some brutal strikes. But Marquez, who was closing in on victory, locked in an unconventional anaconda choke. It put Pitolo to sleep and handed him a massive comeback win. As a result of his win, 'The Cuban Missile Crisis' moved to 8-2.
ADVERTISEMENT
Article continues below this ad
After the fight, Marquez had a very animated interview with Joe Rogan. He first plugged a UFC hashtag before building up hype for a potential call-out. He said he was waiting for a long time to do it and Rogan evidently got excited. However, Marquez proceeded to call-out pop star Miley Cyrus and asked her to be his valentine.
This was a fantastic and light-hearted moment that will remain in fans' minds for a while. Marquez is a rising middleweight and could start sniffing the end of the rankings. However, he will need some more impressive wins to get himself in that conversation.
ADVERTISEMENT
Article continues below this ad
UFC 258: Julian Marquez sets an entertaining foundation?
The modern UFC doesn't just need amazing fighters, but they are also looking for charismatic fighters. Julian Marquez put on a great fight inside the octagon and had a lot of fun in the post-fight interview. It will get people talking about the rising middleweight and it will increase hype for his next fight.
Watch This Story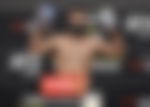 The middleweight roster has a lot of depth in the lower end of the division. A lot of fighters are rising, and a lot of established fighters are trying to stay in the mix. Marquez is an interesting addition to the mix. He has rebounded from his loss at the hands of Alessio Di Chirico and will get a bigger fight next.
ADVERTISEMENT
Article continues below this ad
This was a great way to open a card many people had questioned for its entertainment value. A great fight, sensational finish, and a wacky post-fight interview? Sounds like the golden trident of UFC on PPV.