WATCH: The Only Loss For Kamaru Usman in His Entire MMA Career
Published 04/23/2021, 10:29 AM EDT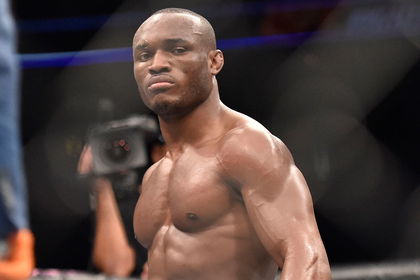 ---
---
The current UFC Welterweight Champion Kamaru Usman is one of the greatest fighters to ever grace the octagon. He is undefeated till now in UFC and has recorded 13 straight victories.
ADVERTISEMENT
Article continues below this ad
He is now gearing up to face his title challenger, Jorge Masvidal, in a rematch from last year. Both are headlining the main event at UFC 261 on April 24, 2021.
Although he is undefeated in UFC, he hasn't remained undefeated throughout his MMA career. His only loss came in his 2nd fight as a professional.
ADVERTISEMENT
Article continues below this ad
He was defeated by Jose Caceres via a rear-naked choke in the 1st round itself. Caceres is the elder brother of UFC Featherweight Alex Caceres.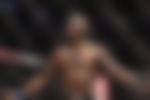 After picking up the victory in his first fight as a professional against David Glover via TKO in the 1st round, Usman had to face Caceres in less than two weeks' notice.
He was finding it difficult to trace opponents for himself after his first fight, so picked it as a last-minute retort to sustain his career.
'Marty' had a good start to the match. He made an early takedown over Caceres and followed it up with quick punches. With punch and elbow combinations, he was on top initially.
Usman didn't have Brazilian Jiu-Jitsu knowledge at that time, and his opponent was taller than him. Caceres used his long legs to his advantage and wrapped them around Usman's body.
Usman was clueless about what was happening. In a frenzied manner, he turned his body and started getting up.
Caceres followed him, and with one leg on the ground and one wrapped around Usman's body, he applied the rear-naked choke. 'Marty' tried his best, fighting the choke for about a minute or so before fading out. He lost the fight via submission.
In his interview with Joe Rogan back in December, the Welterweight kingpin recalled the loss. He said, "I get in the fight, I throw the one-two…threw him down, full mount.
"He throws his legs around my body… I didn't know what to do…I started panicking… I turned my body to get up and walk out…He just climbed up my back and Boom! we're not even sweating yet."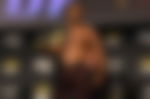 How that fight motivated Kamaru Usman going further?
Usman realized after the fight that he needed to learn Brazilian Jiu-Jitsu in order to compete in MMA. He included Jiu-Jitsu as part of his training regime.
ADVERTISEMENT
Article continues below this ad
He received a Brazilian Jiu-Jitsu black belt from his training coach Jorge Santiago after he won the welterweight title from Tyron Woodley at UFC 235 on March 2nd, 2019.
Usman's career record won't show many submission victories but his Jiu-Jitsu along with rapid strike progression has helped him pick up some KO/TKO victories but more importantly it has helped him cover all aspects of MMA.
ADVERTISEMENT
Article continues below this ad
Usman is all set for another title defense. It will be interesting to see how Jorge Masvidal copes with an all-rounder like Usman. Do you think Masvidal has any chance against Usman?