Khabib Nurmagomedov's Triangle to Mackenzie Dern's Kneebar – Here Are the Top UFC Submissions of 2020
Published 12/21/2020, 6:05 AM EST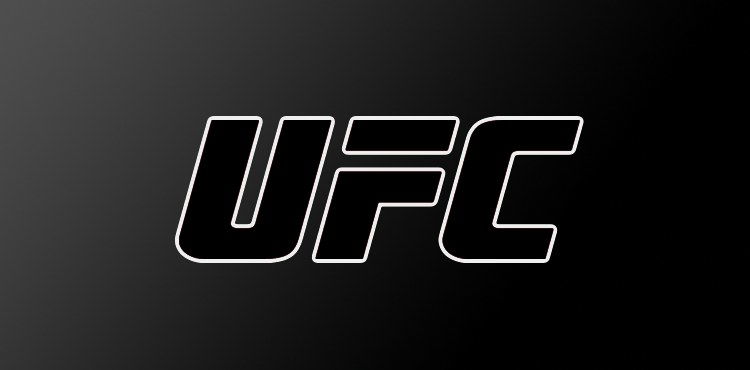 ---
---
2020 has not been a normal year by any means. The outbreak of the coronavirus meant the death of live sporting events. The world was brought to a screeching halt, and along with it, all sports. However, UFC and Dana White made sure to get back to live sporting action as soon as possible. To do so, they adopted stringent testing measures to ensure the safety of the fighters. 
ADVERTISEMENT
Article continues below this ad
In an unusual year, one thing that has remained constant is amazing fights. Many fighters rose to prominence this year with their spectacular performances. As we get closer to the end of the year, we take a look at some of the best submissions from 2020.
ADVERTISEMENT
Article continues below this ad
UFC 250: Aljamain Sterling vs Cory Sandhagen 
A list of best submissions this year is incomplete without mentioning Sterling. 'Funkmaster' took on Cory Sandhagen at UFC 250. It was understood that the winner of the fight will go on to challenge for the title at 135 pounds. 
Sandhagen was touted to be Sterling's toughest test to date. However, it took 'Funkmaster' all of one minute and twenty-eight seconds to finish the fight. 
Sterling had Sandhagen up against the cage as he attempted a takedown. He then pushed Cory towards the ground. Sandhagen put one hand on the ground, and as soon as he did that, Sterling jumped on his back and tried to secure a rear-naked choke. It did not work at first.
However, once Sandhagen was on the ground, Sterling took his time and secured a rear-naked choke win. The way in which he did it and the opponent he did it against is what makes the submission one of the best this year. 
Deiveson Figueiredo vs Alex Perez 
'Daico' took on Alex Perez at UFC 255 in his first title defense. Alex Perez went into the fight on a three-fight win streak, and two of those wins had come via stoppages. However, against Figueiredo, Perez was submitted in under two minutes. 
Perez had Figueiredo up against the fence while he held one leg of Deiveson. 'Daico' quickly dropped to the floor and had Perez's leg in a lock. Perez then landed a few shots from on top. While Figueiredo was trying to get up, Perez took his back. Figueiredo was quick to notice it and turned around to attempt a guillotine choke. Figueiredo's quick thinking and innovativeness earned him his first title defense and the admiration of UFC fans. 
Mackenzie Dern vs Hannah Cifers 
Alex Perez faced 'Shockwave' on the back of her first loss in the UFC to Amanda Ribas. Cifers went into the fight on the back of a loss as well. Therefore, the fight was important for both women to bounce back to the win column. 
Dern is an extremely high-level black belt in Brazilian Jiu-Jitsu. She has secured a mind-boggling 60% of her wins via submission. During the fight, Mackenzie found herself on the ground with Cifers landing shots. Recognizing that Cifers was in a bad position, Dern grabbed a hold of her leg and transitioned beautifully into a knee-bar. The Brazilian fighter displayed once again why she is one of the most decorated Jiu-Jitsu practitioners. 
UFC Fight Night: Jimmy Flick vs Cody Durden 
Jimmy Flick is a product of Dana White's Contender series. 'The Brick' is extremely good on the ground and has secured a mind-boggling 88% of his wins via submission. He made his UFC debut the past weekend when he took on Cody Durden.
The first fight i told u about was AWESOME!!! Don't miss the next one. #NowYouKnow. #UFCVegas17 prelims are LIVE and FREE right now on @espn and #ESPNPlus pic.twitter.com/3iD5WyaCfL

— danawhite (@danawhite) December 19, 2020
During the fight Flick throws a left kick, which Durden caught. As soon as Durden has his leg trapped, Jimmy used that as leverage to jump and switch to an arm triangle. 'The Brick' then transitioned beautifully to secure an arm-triangle. Despite Durden's best efforts, he tapped immediately. In the process, Flick secured his first win in the UFC. 
UFC 254: Khabib Nurmagomedov vs Justin Gaethje
Khabib Nurmagomedov took on Justin Gaethje at UFC 254 at Fight Island. Given Gaethje's wrestling background, striking and devastating leg kicks, many believed he was the perfect fighter to stop Khabib Nurmagomedov. 
ADVERTISEMENT
Article continues below this ad
'The Eagle' was aiming to defend his belt for the third time against 'The Highlight'. Khabib timed his takedown perfectly, just as Gaethje was throwing a leg kick. Once he got to the ground, 'The Eagle' transitioned from the back to a full mount with ease. Once he was on top of Gaethje, it appeared as if he was going to go for an arm-bar but instead, he opted for an arm-triangle.
He later revealed that he knew that Justin would not tap and did not want to break his hand in front of his parents. The ease in which Nurmagomedov defeated arguably his toughest test to date shows why he is regarded as one of the best to ever do it.
ADVERTISEMENT
Article continues below this ad
What do you make of the list? Are there any fights that we have missed out? Let us know in the comments on your pick for submission of the year.
More from EssentiallySports on MMA