WATCH: When Stephen Thompson Knocked Down Jorge Masvidal With a Precise Right Hook Inside the UFC Octagon
Published 02/23/2021, 9:53 AM EST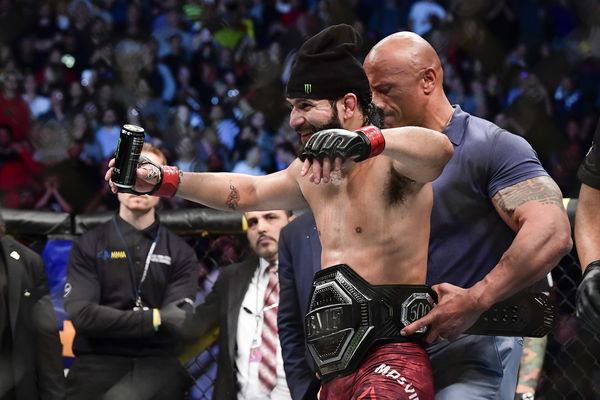 ---
---
Jorge Masvidal has gotten the moniker of 'Street Jesus' relatively recently in his career. While purists and hardcore MMA fans maintain that Masvidal was a top-tier fighter, his record never reflected it. He never had a consistent run of victories that would elevate him to the title. But that was until 2018.
ADVERTISEMENT
Article continues below this ad
Masvidal blew up after knocking out Darren Till and Ben Askren in successive bouts, catapulting himself into superstar status. However, what happened to the man that beat him before he went on that streak? Stephen'Wonderboy' Thompson dominated Masvidal in a three-round decision at UFC 217.
ADVERTISEMENT
Article continues below this ad
The fight was a unanimous win for Thompson, with one judge even giving Thompson a 10-8 round. That round featured a sensational right hook from the expert striker, that had Masvidal crumbling. Thompson would take a step back and allow Masvidal to get back up, proving he could outclass Masvidal with ease.
Wonderboy would out-strike Jorge in every round, ending up with 76 significant strikes to Masvidal's 42. Thompson would lose to Darren Till in his next-fight but is currently on a three-fight win-streak and in the top 5 of the rankings.
Jorge Masvidal: Could he beat Wonderboy in a rematch?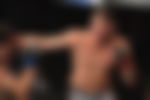 Wonderboy is on a strong run and is within reach of Jorge on the rankings. While it seems Masvidal will be in line for a title shot, a rematch with Thompson may also be viable. But is it viable from Jorge's perspective to actually get the win back?
ADVERTISEMENT
Article continues below this ad
Thompson is a very technical striker and a master at keeping distance. This also allows him room to land devastating strikes. While he is on a dry spell with finishes, Thompson's striking prowess can never be underestimated. But neither can Jorge Masvidal's power. He is far more aggressive as a fighter now than what he was when he faced Thompson.
ADVERTISEMENT
Article continues below this ad
Jorge took over a year away from the sport to regroup after that loss. He grew his hair out, and it clearly worked out. The Till and Askren bouts were star-making. Even though he lost his shot at the title, it seems Kamaru Usman will be on the horizon soon enough. But would he beat Wonderboy? It's unclear, but it seems it may be a steep challenge for him.