WATCH: 'Wrestling is Power'- Khabib Nurmagomedov Ecstatic At Jan Blachowicz Out-Wrestling Israel Adesanya at UFC 259
Published 03/13/2021, 7:50 AM EST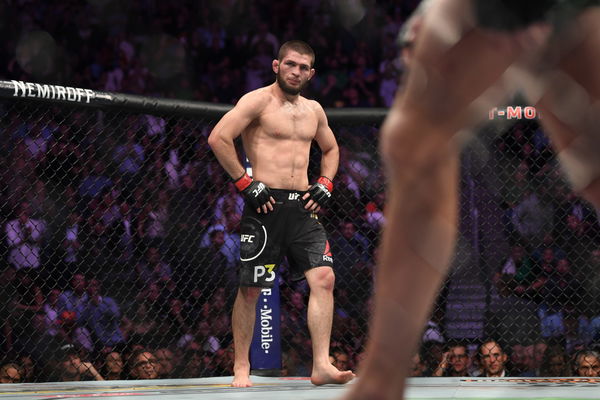 ---
---
Jan Blachowicz has established himself as a legitimate UFC Champion with his win over Israel Adesanya at UFC 259. While discounting the legitimacy of his title was always unfair, ending Israel Adesanya's undefeated streak has gotten everyone to notice him.
ADVERTISEMENT
Article continues below this ad
The fight between Jan and Izzy was closer than the score-cards let on. In the first three rounds, many would argue that Adesanya was up 2-1. However, Blachowicz used his wrestling expertly in the championship rounds to grind out a victory.
One man who was overjoyed to see Jan use wrestling to get the win was the UFC Lightweight Champion Khabib Nurmagomedov.
ADVERTISEMENT
Article continues below this ad
Khabib was cage-side for most of the night, having cornered Islam Makhachev for his main card fight. However, Khabib caught up with Blachowicz backstage and shared a nice moment with him. He pointed out that Jan's takedown won him the fight and then told the Polish striker that 'wrestling is power'.
We have seen Khabib applaud the power of wrestling countless times. While everyone knew that Jan was a better wrestler than Izzy, many didn't expect him to employ it. However, the size advantage was far too much for Jan to not use his wrestling down the stretch to clinch his first title defense.
Jan Blachowicz: Should he use his wrestling more often?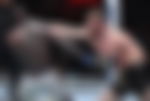 Jan Blachowicz is certainly an adept wrestler. We have seen him fight out of mat situations before, as he is also a great submissions artist. However, he does make his bread and butter with his strikes. While he was struggling to make up the pace of striking against Adesanya, he responded with power.
ADVERTISEMENT
Article continues below this ad
It will be a little bit of a struggle for Blachowicz to develop an elite wrestling game. Adesanya is a thorough striker, so going to the mat with him wasn't an issue. However, it would be an issue with someone like Glover Teixeira, who is deadly in that situation along with having a body frame that fits the division.
ADVERTISEMENT
Article continues below this ad
His wrestling is great as a weapon, but it shouldn't be the primary focus of his offensive plans. Khabib is right about the power of wrestling, and it worked out for Jan against Adesanya.