'We Stand as a Hope'- Francis Ngannou Talks About Becoming the Third Champion From Africa
Published 03/28/2021, 4:17 PM EDT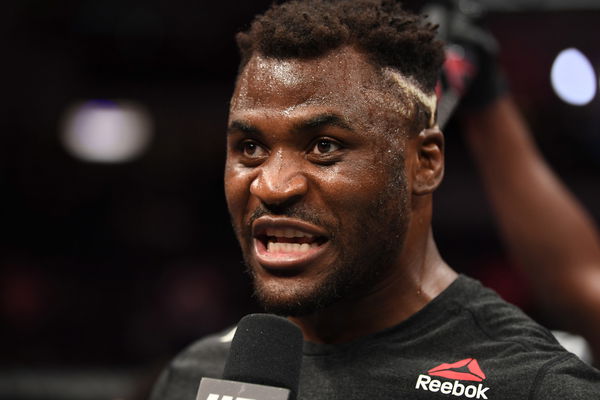 ---
---
UFC 260 has ended and we have a new UFC Heavyweight Champion. Francis Ngannou fought and beat Stipe Miocic in 2 rounds to win the title.
ADVERTISEMENT
Article continues below this ad
After losing to Miocic in 2018, 'The Predator' had to wait 3 years before he fought for the title. However, when he did, he grasped the opportunity with both hands.
A victory for all of Africa
ADVERTISEMENT
Article continues below this ad
This victory was really important for Ngannou and the African continent, as Ngannou became only the 3rd person from Africa to become a champion.
While talking to the media, Ngannou talked about what it meant to him and what he said to Usman after he won, "We just said 3." This was because Ngannou became just the 3rd UFC champion from Africa after Usman and Adesanya.
While in conversation, Ngannou talked about the building pressure, he said, "Coming up here I had that pressure on my shoulder and I was afraid of letting them down. Since they were expecting me to become a champion and I join them, as an African champion."
Ngannou knows that all three of them stand as hopeful ideals for many people of Africa, therefore he even put his belt in a public place in Cameroon so that people can see it and get inspired by it.
"We stand as a hope for a whole continent when it comes to sport," said Ngannou. He talked about giving the younger generation hope and maybe getting the UFC to do a show there.
What the victory of Francis Ngannou meant
In 2018, Ngannou could not beat Stipe Miocic and was very disappointed, however, this time around he was ready, and 'The Predator' did not miss a beat. He knocked Stipe Miocic out in the 2nd round and became the UFC Heavyweight Champion.
ADVERTISEMENT
Article continues below this ad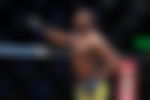 After his victory, people from all around the world congratulated him, from compatriot Joel Embiid to UFC fans all over the globe.
However, it was the reaction video of people of his hometown reacting to his victory that was the most heartfelt, the joyous reaction of those people, their excitement, and their happiness was just so heartwarming to see.
ADVERTISEMENT
Article continues below this ad
Seeing those people and hearing Ngannou talk really showed us how much his victory meant not only to him but to all his people.