"We'll Tear Him Apart if He Wants"- Khamzat Chimaev Sends a Chilling Message to Khabib Nurmagomedov
Published 05/15/2021, 4:23 AM EDT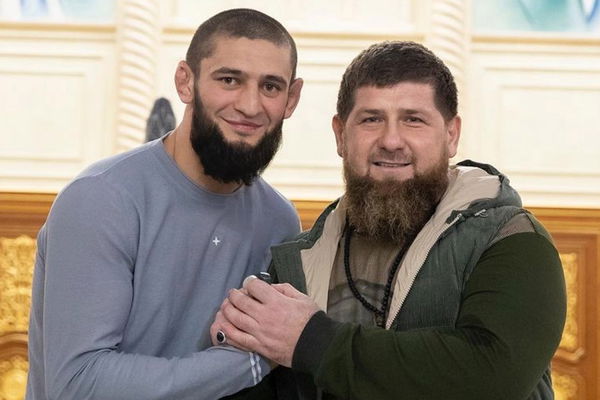 ---
---
It appears as though there is a new rivalry brewing in the UFC which involves Khabib Nurmagomedov and his team. However, this time around, it does not involve a certain Irishman and his team. On the contrary, it includes fellow Dominance MMA athlete, Khamzat Chimaev. 
ADVERTISEMENT
Article continues below this ad
'Borz', who burst onto the UFC scene last year in Fight Island, won three fights in quick succession. Due to his fighting style, and where he hails from, he was dubbed 'the next Khabib Nurmagomedov'. Chimaev quickly rubbished that claim. He stated that he is Khamzat Chimaev and not 'the next Khabib'.
Now, what seemed to be a cordial relation between two exceptionally talented fighters, appears to be strained by recent comments. 
ADVERTISEMENT
Article continues below this ad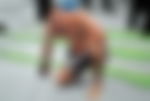 Ramzan Kadyrov makes a bold bet against 'The Eagle'
Ramzan Kadyrov recently shared his thoughts on Khabib Nurmagomedov on his Instagram live. He said, "The Khabib Project? Same. He's a good athlete, but it's a UFC project. It is one hundred percent a project…  However, if someone does not go into battle, they are removed from the rankings, and Khabib has never been removed from the rankings. He knows himself that he is a UFC creation.
If this is not the case, why have I never seen our brother Khabib perform with the flag of Russia or the flag of Dagestan? He knows what he is doing. He became a champion, avoided mistakes. The fact is, it's a UFC creature. I think he will agree with that himself." (transcribed by lowking.pl)
Khamzat: "We will smash him if he (Khabib) want 🐺☝️"

Khamzat Chimaev stand on the side of Kadyrov against Khabib during an IG live 😬 https://t.co/L61Yc0KnxP

— CaucasusMania (@ManiaCaucasus) May 14, 2021
Kadyrov continued, "I know Khabib is a UFC project and I can talk about it extensively. Of course, in this organization, he would tear everyone apart, but the question was, would he tear everyone to Akhmat? I'm willing to pay any money to Khabib to come out in the ACA and see if he tears anyone down here. I'm willing to pay him more than in the UFC if he plays in the ACA against our fighter. Let's see who wins". 
Did Khamzat Chimaev cross lines with his latest comments on Khabib Nurmagomedov?
ADVERTISEMENT
Article continues below this ad
During the Instagram live when Kadyrov slandered 'The Eagle', 'Borz' commented, "We'll tear him apart if he wants." 
Ramzan Kadyrov is an avid sports fan. He has welcomed everyone from the likes of Ronaldinho, Khabib Nurmagomedov, Floyd Mayweather, and many more to his country. Furthermore, he has showered them with praise and gifts.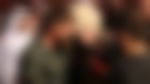 ADVERTISEMENT
Article continues below this ad
Khabib especially has been a beneficiary of Kadyrov's benevolence, given what he has done with regards to putting Russia on the MMA map. However, it appears as though the latter has a new favorite in 'Borz'. 
What do you make of the situation between Khamzat Chimaev and Khabib Nurmagomedov? Let us know in the comments below!