What's Next for 'The Korean Zombie'
Published 10/19/2020, 2:35 AM EDT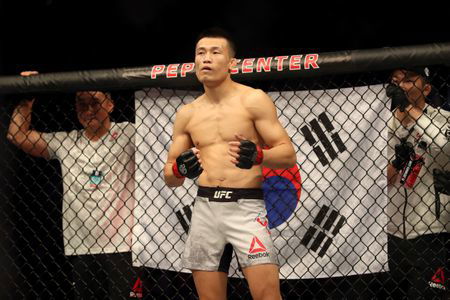 'The Korean Zombie' vs Brian Ortega was the headliner for UFC Fight Island 6. This was the second last event on the UFC's return to Fight Island. The fight card was an extremely stacked card and delivered some amazing fights. Chan Sung Jung taking on Brian Ortega was probably the best one of the lot. 
Going into the fight, it was very clear that the winner of the fight would face Alexander Volkanovski next. Both men had previously fought for the belt once and had come up short. Therefore, the fight was important to get back into the title picture for both 'T-City' and 'The Korean Zombie'
'The Korean Zombie'; The story so far 
ADVERTISEMENT
Article continues below this ad
The fight between the two men was a long time coming. It was previously supposed to happen last December. However, injury forced 'T-City' out of the bout. The fight was then rescheduled for the past weekend. 
'The Korean Zombie' is one of the very best fighters at featherweight. He has been in the UFC since 2011 and has fought against the best the division has had to offer. The likes of Dustin Poirier, Dennis Bermudez, Frankie Edgar have fallen short against Jung.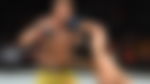 'The Korean Zombie' has also fought for the title once against Jose Aldo in 2013 when he was stopped in the fourth round of the fight. The fight against Ortega would have served as an excellent opportunity to get a second title shot. 
However, in the fight against 'T-City', Chan Sung Jung was thoroughly outclassed. From the very first minute of the fight, Brian was in full control of the fight and was never put in any real danger. On paper at least Jung was considered the better striker, and Ortega was given the advantage on the ground. 
Chan Sung Jung was unable to get his offense going. He landed 64 total strikes with an accuracy of  39%. Jung also landed a mere 62 significant strikes with a 38% accuracy. His counterpart had a little over double in both the aforementioned metrics, which indicated he outclassed 'The Korean Zombie'. 
ADVERTISEMENT
Article continues below this ad
Who is next for Chan Sung Jung?
'The Korean Zombie' has always bounced back spectacularly after a loss, which is one of the reasons why he is a fan favorite. There are a number of exciting match-ups for the fighter at featherweight.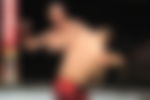 ADVERTISEMENT
Article continues below this ad
Calvin Kattar is on a two-fight win streak and has looked incredibly impressive. There are rumors that he might face Max Holloway. However, if he is not matched up against 'Blessed', a fight against Jung would be an extremely exciting fight. 
Josh Emmett is also on an impressive three-fight win streak, with two wins coming via stoppage. A fight against 'The Korean Zombie' would be extremely interesting. Who do you see Chan Sung Jung fighting next?