Why Did Sean O'Malley Lose His Last Fight?
Published 03/24/2021, 1:13 PM EDT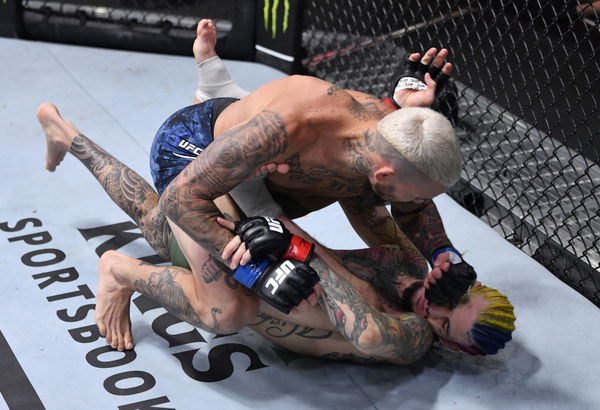 ---
---
Sean O'Malley is one of the most exciting rising fighters in the UFC. 'Suga'in the UFC's deadly Bantamweight division and is expected to break out as a top contender sooner than later. However, many would have expected O'Malley's ascension to have already been complete now. But a setback he suffered in 2020 has slowed his toll down.
ADVERTISEMENT
Article continues below this ad
O'Malley lost a fight To Marlon 'Chito' Vera. Many had expected Vera to be set-up fight for O'Malley, who was expected to shoot up the rankings. However, a mix of power and good strategy allowed 'Chito' to win the fight in the first round via TKO. O'Malley crumbled under Vera's low kicks and was finished with relative ease.
ADVERTISEMENT
Article continues below this ad
However, O'Malley has maintained that he never lost the last fight because freak injuries do not count. O'Malley didn't have any visible damage, but the kicks had done severe damage when they landed and compromised O'Malley's leg. No matter how much better O'Malley thinks he is compared to Vera, this loss will always sting.
Sean O'Malley: How did Vera end his 12-0 streak?
Sean O'Malley was the victim of brutal leg kicks. We just saw them be super effective for Dustin Poirier against Conor McGregor. Well, they were very useful for Chito at UFC 252. He has spoken about the win multiple times since and broke down why the kicks give him a legitimate victory, no matter what O'Malley says.
ADVERTISEMENT
Article continues below this ad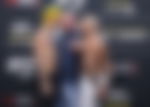 "It's simple. You throw a kick so hard, someone's going to get hurt. I'm a good kicker. I love the calf kick, I love the low kick. I threw it so hard I know I'm going to do damage. It's the same thing if you punch somebody in the liver. Same when you punch someone in the jaw, and they fall down.
Chito added, 'There's a lot of ignorant people who didn't even understand what happened. If I'm me, 10 years ago, I'd think the guy just rolled his ankle. He didn't roll his ankle. I f—– him up. I kicked him so hard that he quit. Either he quit, or his body quit, whatever."
ADVERTISEMENT
Article continues below this ad
Considering the fight lasted only one round, there isn't a lot more to break down. All we know from what we saw is that it was a breakout performance for Vera while everyone wondered whether O'Malley is really elite. However, Suga has a chance to make amends when he faces Thomas Almeida this weekend to get back on the winning path.