'Why Don't We Do That?'- Israel Adesanya Wants UFC To Incorporate Invicta FC Rule
Published 03/08/2021, 1:18 PM EST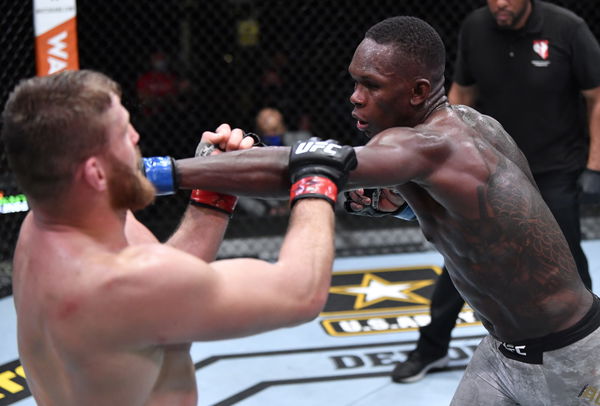 ---
---
Israel Adesanya was just handed the first professional loss of his MMA career against Jan Blachowicz. Adesanya moved up to Light Heavyweight to challenge Jan for the title, but lost a close-decision fight. While the scorecards have been criticized for being unfair to Izzy, there is very little doubt in most people's minds that Izzy lost that fight.
ADVERTISEMENT
Article continues below this ad
However, it is hard to keep track of what rounds one has fought and whether they are winning inside the Octagon. Izzy was having a hard time keeping the rounds in his head. As a result, Izzy pushed for Invicta's rule of referees telling corners the score after each round to come to the UFC.
ADVERTISEMENT
Article continues below this ad
"It might be a good thing (to announce rounds). Invicta does it. Let them know this is round four or this is round three or maybe even scores? Like during the rounds, so you know if you're behind or not. Does Invicta let you know if you're behind?"
After the man asking Izzy questions told him about how Invicta tells the corners which round it is and whether the fighter is winning on the scorecards or not, Adesanya got excited.
"That's smart. Let's do that then. Why don't we do that? That seems really smart."
Israel Adesanya: Why push for this now?
ADVERTISEMENT
Article continues below this ad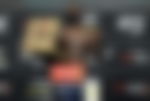 It is never too late to affect change to the UFC. However, it doesn't seem like Israel Adesanya is picking the best hill to stake his claim in. While it was probably just a casual comment for Izzy, he did hit something important. The UFC needs to start allowing communication between the judges and corners as fights are going on.
However, there are a whole host of other things that may be more pertinent for the UFC to get to. If the landing of 12-6 elbows is still controversial in the UFC in 2021, it will be a while before we see any real change on this matter either.
ADVERTISEMENT
Article continues below this ad
As for Adesanya, it does seem odd that a fighter of his elite calibre would have such a lapse in a fight. However, he did have the lapse and has paid for it by losing his undefeated record and moving away from his eventual super-fight plans.