Why Was Brian Ortega Suspended by USADA in 2014?
Published 03/22/2021, 2:00 PM EDT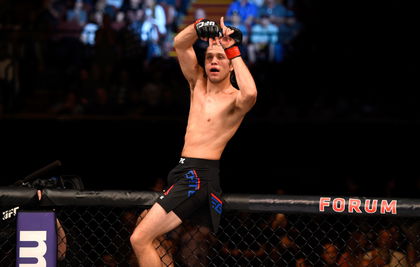 ---
---
Brian Ortega is one of the brightest Featherweights in the UFC. While it looked like his career was on its way down after his brutal loss to Max Holloway, Ortega made good on a 2-year sabbatical.
ADVERTISEMENT
Article continues below this ad
He found his way back to the octagon and knocked The Korean Zombie out to become the next contender to butt heads with Featherweight Champion Alexander Volkanovski.
However, there is a chapter of Ortega's career that is often sweeped under the rug. The UFC doesn't advertise it in their promotional material, and the media stays away from the topic.
ADVERTISEMENT
Article continues below this ad
Ortega was suspended by USADA in 2014 for knowingly using anabolic steroids in preparation for his UFC debut. That was a win over Mike de la Torre. It has since been overturned to a no-contest.
Considering the TJ Dillashaw incident from 2019, fighters can rebound from using PEDs knowingly. While their careers and reputations are damaged, it is not the end of the road.
Ortega himself has risen to the World Championship level after his issues with USADA. Ortega spent 9-months away for his steroid use and paid a $2500 fine to USADA.
Brian Ortega took immediate ownership of his mistake after it came out. He issued a very mature statement in which he absolved his coaches and trainers of any possible blame.
It was a good start in mending a lot of fences, especially because the UFC could very well have cut him from their roster for turning in a positive test.
Brian Ortega: How has he rebounded from the incident?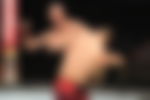 Ortega released an apology after his suspension, he said. "In preparation for my UFC debut, I used a banned substance called Drostanolone. It was an irresponsible decision that I will regret for the rest of my life.
"I apologize to my family, friends, fans, the UFC and everyone else who was affected by my selfish actions," Ortega wrote. "It should be known that my coaches were totally unaware of my decisions, and I am ashamed that I let down the people who believed in me more than I believed in myself."
Ever since then, Ortega went on to become one of the fastest rising featherweights in the promotion. He went on a 6-fight finishing streak and earned a shot against Max Holloway.
However, his date with the Featherweight king went sideways. Ortega was beaten pillar to post in a fight that is regarded as one of the most one-sided battles in MMA history.
ADVERTISEMENT
Article continues below this ad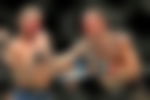 Ortega took 2 years off and recently came back with a bang by beating Chan Sung Jung in a decision win. He would have been fighting for the UFC title next week, but a COVID positive Alex Volkanovski was forced to pull out of the highly anticipated matchup.
ADVERTISEMENT
Article continues below this ad
It will be rescheduled for the future. At least now nobody worries about Ortega testing positive as he has rebuilt his reputation.