WOW!- Alexander Volkanovski Hilariously Shares Massive Body Transformation Pics
Published 02/10/2021, 2:00 PM EST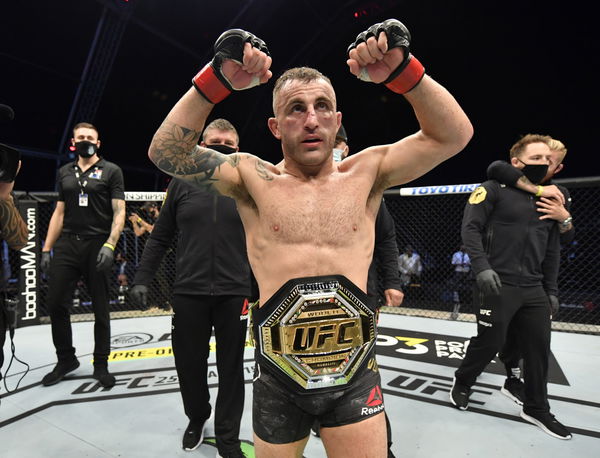 ---
---
Alexander Volkanovski is one of the best fighters in the UFC today. 'The Great' has found his home in the UFC's featherweight division, where he beat Max Holloway twice to cement himself as the champion of the division. He is looking ahead to his second title defense, which will be coming against Brian Ortega.
ADVERTISEMENT
Article continues below this ad
However, it is still mind-boggling that Volkanovski is fighting at featherweight. While nothing about his body suggests that he would have a hard time making the weight, there is a complicated history between the fighter and his weight.
ADVERTISEMENT
Article continues below this ad
Alexander Volkanovski stands at just about 5'6 inches tall, so he is short even by featherweight standards. However, he once weighed well over 220 pounds as a professional rugby player in Australia. Later, he cut down to 145 for the sake of his career. He is well-aware of the weight he left, making a funny joke on his IG story while talking about it.
Alexander Volkanovski: No weight struggle can stop him?
Even though Volkanovski has settled at 145 pounds, the weight cut must be hard each time. Maybe not as hard as when he started his MMA career, but challenging always. His low stature with tremendous power gives him an advantage akin to what Daniel Cormier had at heavyweight despite being small for the division.
ADVERTISEMENT
Article continues below this ad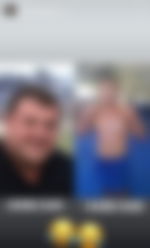 While Volkanovski is obviously exaggerating the weight issues to be funny on Instagram, it should be noted that he has had to make a big change in his life to have a successful UFC career. There have been rumblings about him moving down to take on someone like Henry Cejudo at bantamweight. However, we will have to wait and see if that is possible.
ADVERTISEMENT
Article continues below this ad
Volkanovski has become a dangerous talent in the UFC despite his size, and not because of his size. He could very well compete at lightweight, but he will give up more size if he goes up divisions. However, if Frankie Edgar could be UFC lightweight champion, 'The Great' could do it too. For now though, he has challenges at 145 pounds to deal with first.