'Yan's Biggest Weakness Is His Wrestling'- TJ Dillashaw Breaks Down Aljamain Sterling vs Petr Yan
Published 02/22/2021, 6:30 AM EST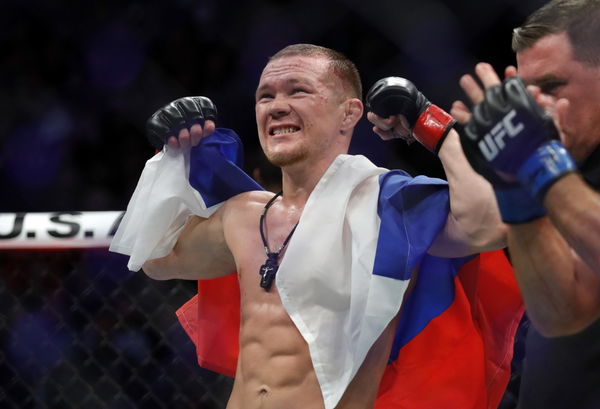 ---
---
Petr Yan will make his first title defense next month against the number one contender, Aljamain Sterling. The two men were initially set to fight for the title towards the tail-end of last year. However, visa issues meant that the Russian fighter could not travel into the United States. However, this has meant that the fight is shifted to an insanely stacked card where they will be one of three title fights on the night. 
ADVERTISEMENT
Article continues below this ad
Since the fight got booked, what was initially a cordial relationship has become a bit sour. Both men have been going back and forth over Twitter recently. Yan also made a bold prediction about his upcoming fight against 'Funkmaster'. 
Read: Derrick Lewis gives bizarre reason for extreme temperatures in Houston 
ADVERTISEMENT
Article continues below this ad
TJ Dillashaw feels Petr Yan is a well-rounded
In a recent interview, Mike Swick asked TJ Dillashaw what he made of the fight between Yan and Sterling and how he thought it would go down. 
He said,
"I think it is a tough fight for Yan because of the style of the fighter. I think Yan is the better, well-rounded fighter. He's got more of the skills in more aspects of fighting. But, Sterling's wrestling is really aggressive, right?… his striking is real uncomfortable. He does not really set anything up." 
The former champion continued,
"He just kinda bombs kicks nonstop…. got great wrestling and his Jiu-Jitsu is amazing as well too….So I think it will be tough fight cause I think Yan's biggest weakness is his wrestling. He's lost in the past to a guy in Bellator just by getting out-wrestled. So we'll see the gains he's made in his MMA wrestling. I would still probably put my money on Yan just because he's a little more well rounded."
ADVERTISEMENT
Article continues below this ad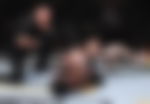 TJ Dillashaw has finished his two-year suspension and is eligible to fight. He is still a big name in the sport and has been called out by multiple opponents. The former champion will surely have a close eye on the title fight, as he might fight one of the two men in the main event sometime soon. 
The return of TJ Dillashaw adds one more talented fighter to a division that is buzzing with fighters in excellent form right now. For now, though, he can sit on the sideline and scrutinize his potential opponents.
ADVERTISEMENT
Article continues below this ad
What do you make of Dillashaw's take on the upcoming UFC 259 bantamweight title fight?