Yoel Romero Possibly Moving Up to Light Heavyweight After Jon Jones' Exit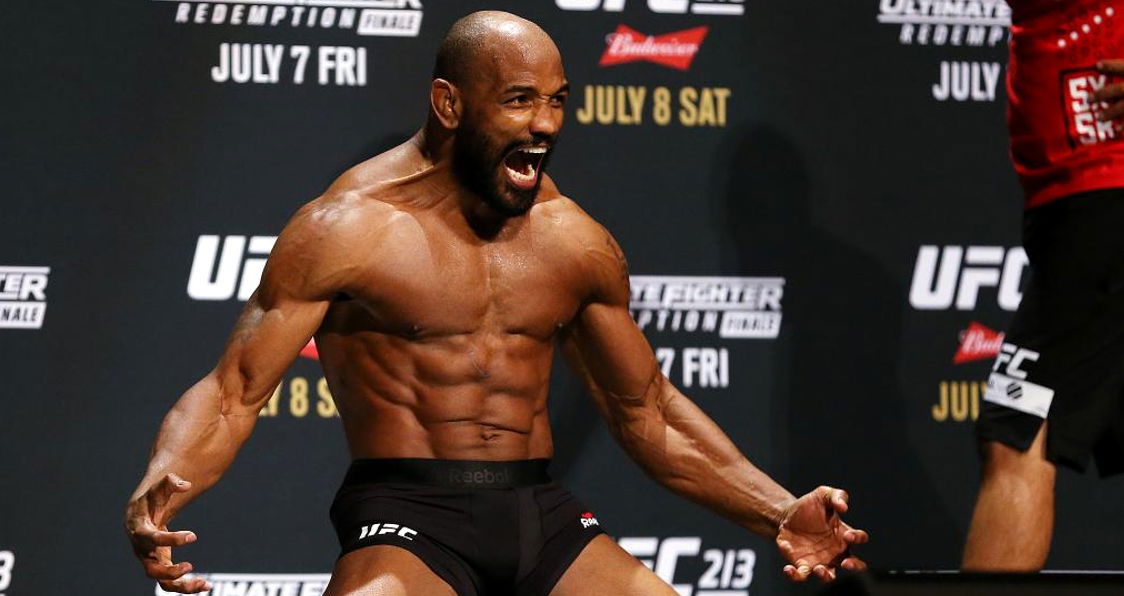 Yoel Romero backed out of his booking with Uriah Hall, citing injury in August. However, Hall has thrown some interesting accusations in Romero's way.
Hall put up a poster for his upcoming fight with Anderson Silva on his Instagram. On the post, he responded to a fan who asked him about his fight with Romero. Hall revealed that it wasn't an injury that ruined the fight, in his opinion. In fact, he explained how Romero backed out of the bout upon Jon Jones announcing a move to Heavyweight.
"My guy, f**k the rankings. It's a joke. There's no way I'm gonna sit around and have a bunch of motherf**kers that don't know me tell me where I am 'ranked'. And I will fight that bi**h he punted out because he knew I was going to destroy his ass. The only reason why he didn't want to fight me because Jones left the light heavyweight belt. So his bi**h ass decided to move up."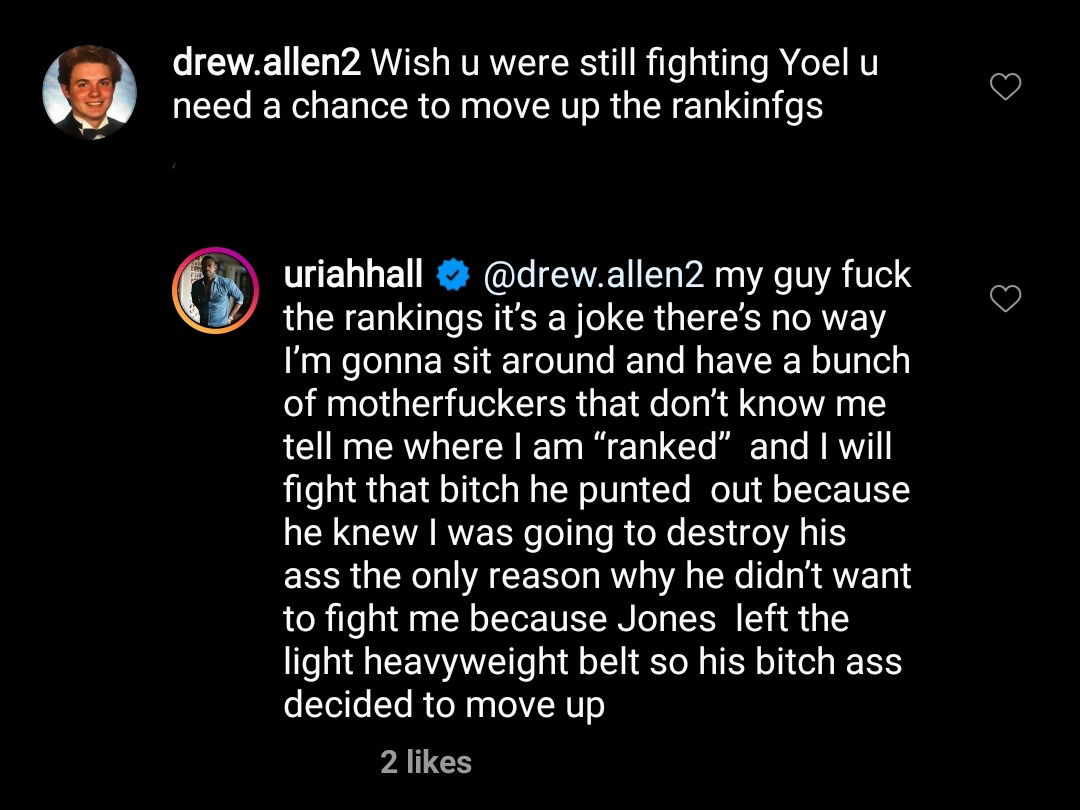 Yoel Romero moving to Light Heavyweight for a championship
While the reason for Romero's drop out was an injury, Hall's hypothesis is very plausible. People have avoided the Light Heavyweight Division due to its champions in the last decade being almost unbeatable, including Jon Jones and Daniel Cormier. While DC left the division upon Jones's return in 2018, Jone relinquished the strap and move up to Heavyweight after DC retired from that division.
[youtube https://www.youtube.com/watch?v=gW6l8gvDjac]
This has caused even Anthony 'Rumble' Johnson to announce a return to the UFC. Romero moving up makes sense, as there is a power vacuum atop the division. However, there has been no official acknowledgment on the UFC's part of Romero looking for an LHW booking.
There are a whole host of fights there for him, but he may look to debut right at the top of the division to expedite his chase for the title. Time is running out for Romero to win a title before retirement.
Continue the conversation on the app, join other MMA fans on MMA Fans App