'You F***ing Idiot'- Demetrious Johnson Laughs Out While Discussing Petr Yan Illegal Knee
Published 04/01/2021, 12:57 PM EDT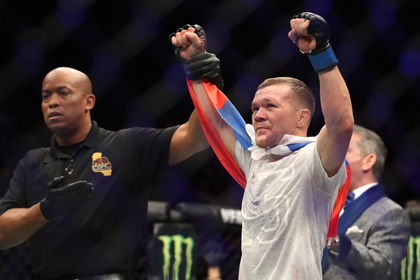 ---
---
Petr Yan could easily have been UFC Bantamweight Champion right now. After winning the title in 2020 from Jose Aldo, Yan was supposed to have a triumphant first title defense against Aljamain Sterling. It looked like that would be the case, as Yan was dominating their fight at UFC 259. However, Yan hit Aljo with an illegal knee that saw him lose by DQ and give up his title.
ADVERTISEMENT
Article continues below this ad
Former Bantamweight title contender and one of the greatest fighters of all time, Demetrious Johnson spoke about the fight and the finish in a recent interview. DJ couldn't help contain his laughter while talking about the incident.
ADVERTISEMENT
Article continues below this ad
"The fight was starting to go in Petr Yan's favor. I felt Petr Yan was slowly picking him apart you know, and Aljamain Sterling got his good shots in there. But once he went on his knees and was holding his hands, that's a problem.
"He was holding his hands down like he was praying and he got blasted and went ohh. And I was like, one, Petr Yan, you f***ed up. You f***ing idiot. You're finally winning this fight and then throw that knee and get disqualified."
Petr Yan: Is the criticism justified?
ADVERTISEMENT
Article continues below this ad
Petr Yan has been on the receiving end of a lot of criticism since he threw that knee. Many have said the criticism is justified because it was a blatantly illegal shot and could have severely harmed Aljamain Sterling. The IQ on throwing that knee is also suspicious and not the kind expected from a UFC Champion.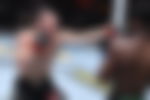 However, a UFC Champion that didn't even win the fight properly to get the belt will have a harder road to overcome. Many fans saw Yan dominate the fight, but Aljo walk away with the belt. Even though Yan was outstruck, Sterling's shots didn't do the same damage as Yan's were doing.
ADVERTISEMENT
Article continues below this ad
While the criticism is justified, everyone needs to move on. Aljo and Yan need to run it back to crown a proper champion. It was a career-haunting mistake for Yan, and he will be determined to prove his elite talent to everyone again whenever he can get a rematch.