'You Shouldn't Be Crazy for Beating a Journeyman'- Colby Covington Warns Kamaru Usman After UFC 261 Title Defense
Published 04/25/2021, 12:56 AM EDT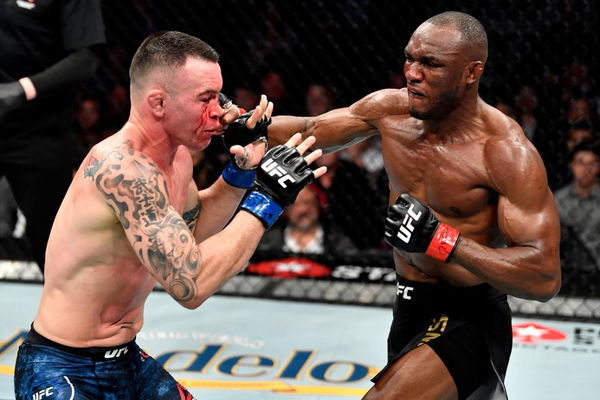 ---
---
Kamaru Usman just cemented his reign as Welterweight Champion of the world with a brutal KO win over Jorge Masvidal. This was Masvidal's first KO loss in the UFC, and it was a spectacular one too. After hyping up trash talk for the last few months, Masvidal was out cold after a perfect shot by Usman.
ADVERTISEMENT
Article continues below this ad
The next man up is Colby Covington, and he tore into Masvidal after the performance, reminding Usman that this win isn't a big deal. He reiterated Masvidal is a journeyman and that he would KO him faster than what Usman did when they used to train. But it all served as a warning to Usman, who will be defending the title against Covington next.
ADVERTISEMENT
Article continues below this ad
"It took eight minutes longer than when I would finish Jorge Masvidal every time we would train. That guy is a journeyman. What has he got, 15-20 losses on his record? You shouldn't be crazy for beating a journeyman. There is a reason he is Street Judas and a bum. If I lost 12 fights in a row, I still have a better record than journeyman Masvidal."
Kamaru Usman: How will he fare against Covington?
ADVERTISEMENT
Article continues below this ad
Kamaru Usman and Colby Covington are no strangers. In fact, Usman already has a highlight TKO over Covington as well after their heated rivalry for UFC 245. The fight ended in poetic fashion, as the loud-mouthed Covington saw the quieter champion in Usman break his jaw to solidify the win for himself.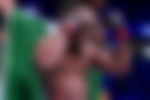 But people forget that the fight was razor-thin, heading into that fifth round where the KO happened. While Usman probably would have eked the win out on the scorecards, a decision win probably would have resulted in an immediate rematch like the one we saw Jorge Masvidal get.
ADVERTISEMENT
Article continues below this ad
Covington has been sitting out since his win over Tyron Woodley last September and has probably prepared very well for Usman. The champion didn't take any significant damage in this fight, so he could be ready to go again. But, as he has already had two fights this year, this booking may stretch into the fall or even the winter.