"You Think That Amber Heard Trial Was Wild?" – Joe Rogan on Brad Pitt-Angelina Jolie 'Trial' After Comparison With Johnny Depp Situation
Published 10/04/2022, 3:23 PM EDT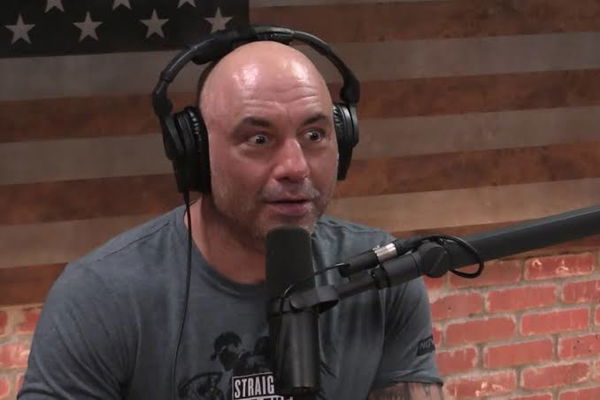 In the Joe Rogan Experience podcast episode #1876, some interesting comments were made by Rogan and Greg Fitzsimmons, the American stand-up comedian. The host talked about the Brad Pitt and Angelina Jolie's break-up. While Greg commended Pitt for his acting skills, Rogan took the conversation into his personal life and talked about his divorce.
Greg was a clear fan of Pitt when he said, "Brad Pitt… He's the real deal". To which Rogan reminded him of Pitt's personal battle, stating, "That poor guy! That Angelina Jolie thing. Imagine that trial." He then compared it with a recent celebrity family trial: "You think that Amber Heard trial was wild? Imagine that trial." 
ADVERTISEMENT
Article continues below this ad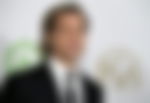 Angelina and Brad had an ugly divorce costing over $2 million. The two married in 2005 after having met on the sets on the movie, 'Mr. and Mrs. Smith' action-romance movie. Jolie claimed that the reasons were due to the "well-being" of her family. Meanwhile, Pitt is rumored to be dating supermodel Emily Ratajkowski.
Joe Rogan called Amber's bluff during the Heard vs Depp trial
Earlier this April, during the Amber Heard vs Johnny Depp Trial, Rogan had infamously called Heard a "crazy lady" and was not convinced of her abuse allegations against her ex-husband by saying they're "not true". He was in conversation with comedian Jessica Kirson.
"I'm watching this trial, and, like, it's a cautionary tale about believing in bulls**t, forming a narrative in your head like, 'We're rebels together,'" Rogan said. He commented: "And a big loss for 'Pirates of the Caribbean!' … You got rid of the best f**king pirate you ever had! For a crazy lady!"
ADVERTISEMENT
Article continues below this ad
Rogan's podcast has attracted some renowned personalities
There are many reasons why the Joe Rogan Experience podcast is highly dominant on social media platforms. His topics range from Hollywood, Sports, MMA, Politics, Economics, and Philosophy. He had many notable guests such as Elon Musk, Quentin Tarantino, Bernie Sanders, and the list goes on.
He is currently recuperating from leaked messages. One private message showed that he asked Elon Musk to "liberate twitter". The controversies are never-ending, particularly when it comes to 'The Joe Rogan Experience'.
ADVERTISEMENT
Article continues below this ad
WATCH THIS STORY: Rogan explains bad luck to guys dating Demi Lovato
What are your thoughts on Rogan's comments about Brad Pitt and Angelina Jolie's divorce? Mention them in the comments below.