'That's Problematic'- WWE Intercontinental Champion Big E Rips Into UFC Rule Which Allowed Aljamain Sterling To Win Bantamweight Title
Published 03/15/2021, 1:27 PM EDT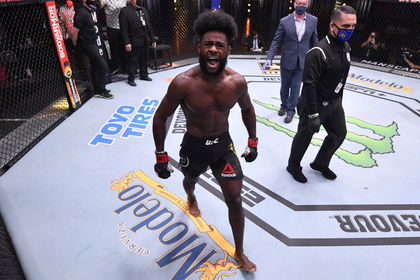 ---
---
Aljamain Sterling is the new UFC Bantamweight Champion. While he has held the belt for over a week now, he is still facing attacks from a large chunk of the MMA fanbase. Aljo won the title after Petr Yan hit him with an illegal knee which caused Yan to be disqualified and lose the title.
ADVERTISEMENT
Article continues below this ad
People are not happy that Aljo is a champion after a DQ finish because he was losing the bout at that point. Many have wondered if the UFC could have a WWE-style rule and have a title-holder remain champion in a disqualification. Current WWE Intercontinental Champion Big E certainly believes that.
ADVERTISEMENT
Article continues below this ad
"You know, we do a lot of weird things in pro wrestling. But one of the things I think we get right is the title should not change hands with a DQ. I don't know if that means that the title is now vacant, I'm not sure exactly. It feels so wrong that Aljamain is wearing a title now after a DQ win. I think that's problematic."
Aljamain Sterling: Is he a legitimate champion?
Aljamain Sterling is most definitely a legitimate champion. However, whether or not people will give him the credit he deserves is another question. But there was no alternative to this situation. There is no way to justify Petr Yan retaining his title after being DQd, as that sets a dangerous precedent that scripted entertainment like the WWE can afford.
ADVERTISEMENT
Article continues below this ad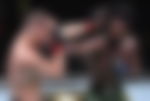 If in a future UFC title fight, a champion was losing and hit his opponent with an illegal strike to retain the belt, it would be a massive issue. Champions would be incentivized to get disqualified. The WWE can control it by writing it into their script, the UFC cannot do the same.
ADVERTISEMENT
Article continues below this ad
However, Big E is right that it does look problematic to have Aljo as champion. Considering Aljo and Yan are going to rematch after this anyway, the UFC could have vacated the title and waited for a rematch to crown a champion that wouldn't divide public opinion. But the rules are what they are, and this is no reason to warrant a change over.