Modi's letter was ignored by BCCI
Published 07/03/2015, 3:17 AM EDT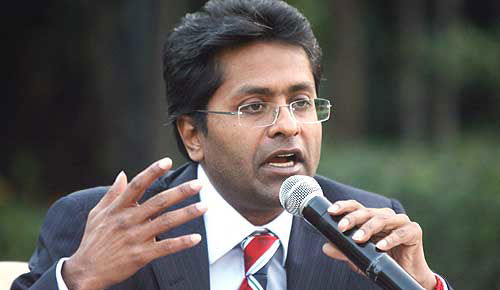 ---
---
Suddenly after Lalit Modi publicised about his e-mail to ICC 's chief executive, David Richardson, on June 23, 2013, revelations, accusations and comments have kept creeping in. The recent one is a revelation by atop BCCI official who informed that the BCCI didn't even care to utter or discuss about the matter for 3 months after ICC informed them about the same.
It's been around a week since Lalit Modi claimed on Twitter in an exposing manner that he had written to ICC chief in 2013, revealing about how three top players of the Chennai Super Kings were guilty of receiving gifts in cash and kind from a leading Indian business tycoon. Following the tweet, ICC also came forth and announced affirmatively regarding the letter saying that, "in accordance with its standard operational procedures, its Anti-Corruption and Security Unit (ACSU), shared it with the BCCI's Anti-Corruption Unit (ACU)." On the contrary, a BCCI official, who served during that time, informed that the e-mail about which the ICC told was not even discussed.
Last week, Ravi Sawan, the former chief of BCCI's Anti-Corruption Unit, confirmed that BCCI did receive the information from the ICC, but didn't act on it because it was not under their jurisdiction and the matter belonged to ICC only. Moreover, BCCI secretary Anurag Thakur said that they have given a clean chit to the players as they were not involved in any mis-deed and the allegations by Modi were wrong.
The official from BCCI claimed that the matter of the mail was discussed by BCCI only in late September. He said, "This topic was never discussed, at least in all the meetings that I attended in that period."