Mohamed Salah Donates $3 million to National Cancer Institute in Egypt
Published 08/09/2019, 7:31 AM EDT

Follow Us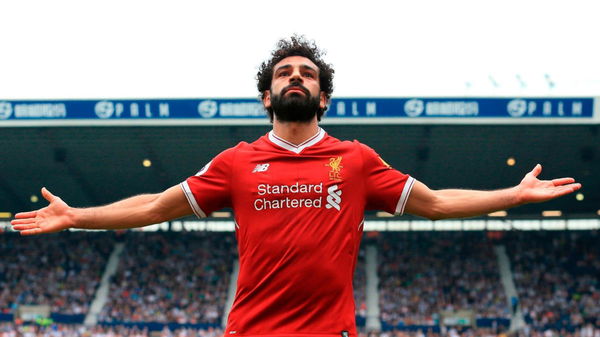 Confirmed by many local sources, Liverpool superstar Mohamed Salah has donated $3 million to the National Cancer Institute to help restore its facilities after a terrorist attack took place near the building on Sunday, August 4 at midnight.
ADVERTISEMENT
Article continues below this ad
Generous Mohamed Salah-
Salah has enjoyed a good life on the football pitch for the last two years with Liverpool. But off the pitch Salah is known to be an extremely generous person.
ADVERTISEMENT
Article continues below this ad
Salah had previously donated LE5 million towards the Tahya Masr Fund in January 2017. Alongside his father, Salah showed deep loyalty for his home village Nagrig in Basyoun, where he donated five acres of land to establish a sewage station and thereby granting his village a stable source for fresh, clean water, according to a previous tweet by Irish soccer player Dave Connell.
His first coach Hamdi Nooh tells an interesting story about a 10-year old Salah.
"Mohamed has been a pure human being since he was young," Hamdi Nooh, the coach at Arab Contractors, his first professional club, had previously told BBC Sport.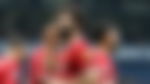 "I will tell you a story that not many know about. When he was 10 and training at his local club in his village of Basyoun, there was a dog that had puppies just under the stands surrounding the training pitch.
"Although he was still young, Salah used to carry food to the training pitch all the way from his house every day to feed the puppies. He's always been like that. He has a big heart and loves to be giving."
ADVERTISEMENT
Article continues below this ad
According to a former media officer of the Egypt national team, Inas Mazhar, the football star keeps making his contributions towards the betterment of the society. "It is well known that Salah dedicates a lot of money for those in need in his village. Everything goes through his father, who knows what to do," Inas Mazhar said as per BBC Sport. He also goes on to say that Salah has not forgotten his roots and is very down to earth character.
The Cairo attack-
A terrorist attack took place in Cairo, close to the NCI, killing 20 and leaving around 50 with serious injuries. The Egyptian Interior Ministry said in an official statement that a vehicle carrying explosives collided with three others.
ADVERTISEMENT
Article continues below this ad
The Ministry said that the bomb car was transporting the explosives was preparing for a terrorist attack, and the statement added that the terrorist Islamist group Hasm is behind the attack.