Monaco Grand Prix 2019 Predictions: Top 5 Predictions for the Weekend
Published 05/24/2019, 8:08 AM EDT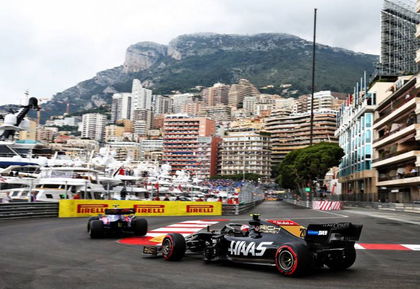 ---
---
The Monaco Grand Prix is one of the oldest races on the Formula One calendar. In fact, races have been taking place long before the Formula One World Championship was even born. After debuting in 1950, it did not become a permanent feature on the calendar until 1955. Now, 5-time World Champion, Lewis Hamilton comes into the Monaco Grand Prix 2019 eager to win his third race at the principality. Some Monaco Grand Prix 2019 Predictions already place him as one of the favourites.
ADVERTISEMENT
Article continues below this ad
The most successful drivers have been Graham Hill, who notched up five wins, and has been dubbed, 'Mr Monaco'. However, a certain Ayrton Senna broke that record with six wins in Monaco. In the principality, many drivers consider in an honour to be on the Monaco Grand Prix podium.
The likes of Lewis Hamilton and Sebastian Vettel have already racked up 2 wins each. However, Red Bull driver Max Verstappen has yet to conquer this street circuit, but he has come close on a few occasions.
ADVERTISEMENT
Article continues below this ad
Now, with the Monaco Grand Prix 2019 edition, Mercedes come in with a massive advantage. So, without further ado, here are some of the Monaco Grand Prix 2019 Predictions for this weekend.
Mercedes Blitz the Field (Again)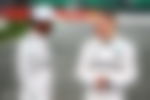 If the Thursday practice session is any proof, this could be another race with Mercedes going for a walk in the park. The German outfit will be aiming for a sixth 1-2 finish, but the real question is, which one will take the top step? Both Lewis Hamilton and Valtteri Bottas will be eager to be top dog.
This race has always been about precision and staying as far away from the barriers. Since the Monte Carlo circuit is a street circuit, there are very few run-off areas. In other words, one mistake in the wrong place, could spell disaster.
Ferrari Hopefully Getting their Act Together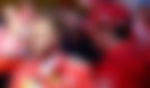 So far, the Scuderia Ferrari team have had a miserable season with both drivers failing to challenge Mercedes. One of their biggest peeves, has been strategy and they have made so many mistakes. Even when they performed the team radio swaps, it was not enough for them and they were forced to settle for second best.
However, the Maranello outfit has been introducing upgrade after upgrade in order to catch their rivals. The good news is that the Circuit de Monaco is not very speed dependent so Mercedes' speed advantage will be reduced heavily. All that Scuderia Ferrari needs to do to win the Monaco Grand Prix 2019 is qualify ahead of the Mercedes and Red Bull.
Red Bull Looking to Pounce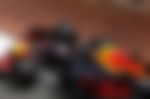 With Scuderia Ferrari having their issues, one team that can emerge as a threat will be Red Bull. The Austrian team have been excellent last season and Max Verstappen was a strong contender until he went face first into the barrier. This time though, the Dutchman will be back to finish what he started.
Teammate Pierre Gasly, is not looking too shabby either and is adapting quickly to the RB15. While, Mercedes seem to be a bit too far ahead, as of Free Practice 1 and 2, the struggling Scuderia Ferrari seems like a more realistic target.
Midfield Battles
ADVERTISEMENT
Article continues below this ad
Behind the Big three Formula One teams, the Monaco Grand Prix 2019 Predictions may foretell a titanic battle in the midfield. The Haas F1 team are looking quite threatening, along with Alfa Romeo, Toro Rosso and Racing Point. Also, to a lesser extent, McLaren and Renault may have an outside chance. Finally, the RoKit Williams F1 team will prop up the tail end of the field, as always.
Safety Cars
Of course, this is Monaco we are talking about, so there will certainly be a couple of Safety Car periods in the Monaco Grand Prix 2019 Predictions. The Monaco circuit is incredibly narrow and tight, with limited spots to overtake. There will be cases of drivers aiming to send a quick one past their rivals, and possibly overcook it.
ADVERTISEMENT
Article continues below this ad
There are a few rookies in the 2019 Formula One grid, add a prestigious circuit like Monaco, plus a desire to perform well, to the equation, and it is a recipe for possible chaos. In addition to that, we have Romain Grosjean, who has a history of crashing, as well as the Torpedo, Daniil Kvyat.