Monfil upsets Raonic while Djojovic,Nishikori reach the final four
Published 07/30/2016, 9:10 AM EDT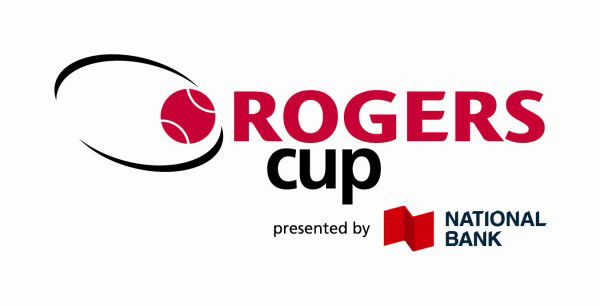 ---
---
The 25-year-old World No.7 from Thornhill, Ont. suffered a dramatic 6-4, 6-4 quarter-final loss to World No. 15 Gael Monfils of France on Friday night. Many had projected a Saturday night semi-final showdown between Raonic and World No.1 Novak Djokovic, but Monfils pushed the Canadian out of the opportunity to avenge his recent loss in the Wimbledon final. Monfils, World No.15 and the tournament's tenth seed, had played Raonic four times before and taken two of those matches.Fresh off an appearance in the Wimbledon final , this looked like the best chance yet for Milos Raonic to make history and win on home soil. Raonic had won the last two meetings – both this season. But Monfils was coming off a title last week in Washington, and hungry for something bigger.
ADVERTISEMENT
Article continues below this ad
Milos started strong, winning the first game of the match quickly, with Monfils only scoring a point when Raonic double faulted on serves. But Monfils won the next game and it seemed as though the two would trade games based on who had served. But unfortunately, for the home-court favorite, he had trouble remaining consistent with his best weapon, of which the Frenchman took full advantage.
"Disappointment is the right word," said Raonic after the loss. "In tennis, unless you're the guy winning the tournaments most of the weeks, which there's very few guys that are doing that, you're losing quite a bit."So it's very important to make the most of those, try to learn, try to be better from those situations. That's my next objective."
ADVERTISEMENT
Article continues below this ad
"I play Davis Cup outside (of France)," said Monfils, referring to the team event between different nations. "It's the same feeling, you know, either way. I think I'm a guy always pumped up. Any energy, I take it. Even if it's for me or not for me, I take it. "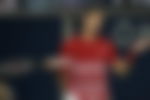 Earlier Friday, Djokovic fended off Tomas Berdych of the Czech Republic 7-6 (6), 6-4 for his spot in the semifinals. Berdych showed impressive grit against the world No. 1 in the first set, coming back from a 5-2 deficit to tie it 5-5. However, unforced errors dogged Berdych throughout the match, giving up several points on forehands into the net. Djokovic had dominated their professional series before Friday's match, winning 24 matches to Berdych's two.
In the second set, Djokovic lost some of his speed and accuracy on the serve. Despite those struggles, he fended off Berdych – with some help from the errors of his opponent, including on the match point.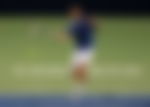 Also on Friday, Japan's Kei Nishikori beat Bulgaria's Grigor Dimitrov 6-3, 3-6, 6-2 to advance to the semifinals. Nishikori has now reached four ATP Masters 1000 semifinals this year, having made the final four in Miami, Madrid and Barcelona. The third-seeded Nishikori will face No. 2 Stan Wawrinka of Switzerland on Saturday. Earlier, Wawrinka topped South Africa's Kevin Anderson 6-1, 6-3 in their quarter-final match-up.
According to Nishikori ,he struggled in the second set against Dimitrov because he eased up a little and stopped dictating the pace of play.
"I didn't do it in the second set, and beginning of the third set I didn't do it," said Nishikori. "So I tried to take a little bit more risk and tried to be more aggressive and hit and come in sometimes.
"I knew I was struggling with his slice a little bit, so I tried to move my feet and everything worked well after that game."
ADVERTISEMENT
Article continues below this ad
"Stan, you know, has a great serve, great backhand," said Nishikori, who has lost three of his four previous matches against Wawrinka on the ATP Tour. "Yeah, he's tough player, but I have beaten him before".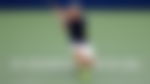 Making his fifth appearance in Canada, Nishikori has matched his best result at the Rogers Cup in reaching the semi-finals last year. He's looking to reach his third ATP World Tour Masters 1000 final and second of 2016, having finished as runner-up at the Miami Open.
ADVERTISEMENT
Article continues below this ad