Monica Seles Opens up on the GOAT Debate Between Rafael Nadal, Roger Federer and Novak Djokovic
Published 12/15/2020, 12:21 AM EST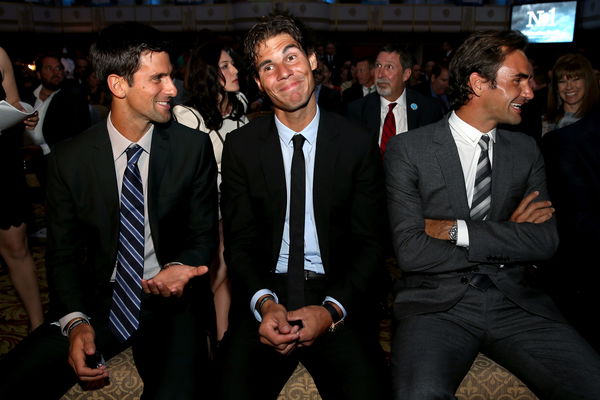 ---
---
Over the last 20 years, we have witnessed the golden age of tennis. Watching the three greatest tennis players in history emerge from the same generation has been unbelievable. Rafael Nadal, Novak Djokovic, and Roger Federer have transcended all boundaries of greatness, and their sheer dominance has popularised the sport among the world's masses.
ADVERTISEMENT
Article continues below this ad
One among a billion Big-3 fans, former World No. 1 Monica Seles also expressed her admiration for the three legendary icons. Having won nine Grand Slam titles, Seles was among the best women players in the 90s. Despite being a victim of an on-court attack that forced her out of action for two years, Seles made a sensational return by claiming the 1996 Australian Open.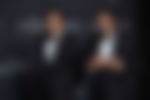 In a recent interview, Seles hailed the Big-3 as champions and felt that each of the three players were in contention to become the greatest male player of all time. Applauding the achievements of Nadal, Djokovic, and Federer, she spoke highly about the Big-three's determination and resilience.
ADVERTISEMENT
Article continues below this ad
"It's absolutely amazing, they're all going for who's going to be potentially the greatest male tennis player in the history. It's hard to believe that this moment could ever be replicated, and all these amazing champions, that they have achieved already so much, but they still have that drive and willpower to go out there," said Seles.
Monica Seles on the GOAT debate
When asked about which player of the Big-3 wins the GOAT debate for her, Seles termed all the three players as the greatest. She believes that only a handful of Grand Slams would differentiate Nadal, Federer, and Djokovic, hence she considers all three as the best players ever.
ADVERTISEMENT
Article continues below this ad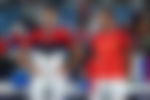 "Truly they're all three the greatest, because will it be one or two Grand Slams differentiating them. As a fellow player, to me, it won't make a difference, because I will view all three as the greatest, and Rod Laver and obviously Pete Sampras in there, as the greatest of the game," remarked Seles.
However, Seles acknowledged that the player who remains injury-free and healthy is likely to end up with the most Grand Slam titles. Presently, Nadal and Federer sit together at the number one spot with 20 Grand Slam titles and Djokovic is trailing behind with 17 major championships.
ADVERTISEMENT
Article continues below this ad
Being a member of the Laureus World Sports Academy, Seles even talked about one of her special moments when she received the honor of presenting the Laureus World Sportsman of the Year Award to Roger Federer and Novak Djokovic.