"More Accurate than Ninja Skin- New Fortnite Skin for Iconic Streamer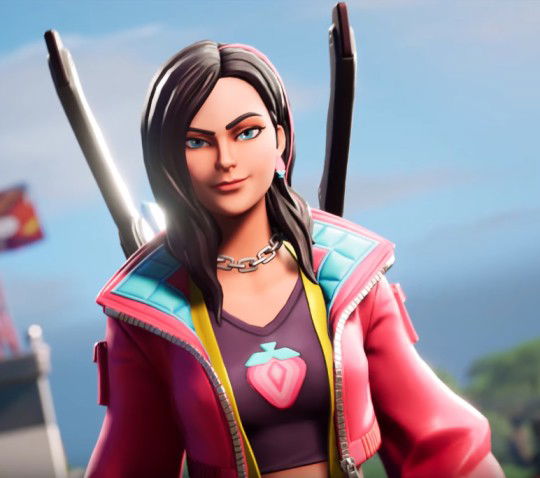 Fortnite battle royale Season 3 is coming up with new surprises every day. With the Aquaman event coming up, which will necessarily give us the skin, we were wondering what else would be new. Now, we know the fact that popular streamers have their own skins. We have already seen Ninja flaunt his for a while now. 
Epic Games have made skins in the likeness of popular streamers before. Summit, DrDisrespect, Tfue, all of them had their own skin back in the day. Recently, we learned that Loserfruit will be getting her skin too. This news indeed cheered us up as she is definitely one of our favorite streamers. It has been a long wait, but it is finally here. 
ITS HERE https://t.co/YlCtL1dXZr SO HYPEEE 🍓🍓 pic.twitter.com/AonAoY4A7h

— Loserfruit (@Loserfruit) June 21, 2020
Loserfruit is perhaps one of those relaxed, jovial, friendly streamers with unbridled excitement combined with unfettered expression. She is a charmer, which is a good thing given her Fortnite skills aren't exactly top-notch. 
Loserfruit gets her own skin in Fortnite
Loserfruit couldn't hide her excitement and took to twitter with the latest images of her Fortnite skin. From the looks of it, Epic has done a brilliant job exacting the details. Her face looks the same, and her clothes match her personality in every way. We knew that this was coming for some time since it was delayed for a while.



Read more – Apex Legends Teaser Reveals Loba's True Motive
Epic Games have a brilliant policy when it comes to popularizing their most prominent gamers. If one thinks about it, they endorse these streamers not only because of their skills – but, because the community loves them. 
Ninja, Tfue, Loserfruit, all of them are cut from the same cloth – they give their all in the game. Thus, the Icon Series is quite an innovative initiative by Epic Games.  
Thus, a reward like this is the best way to appreciate their efforts. Fortnite has always been a community-friendly game, and that is what makes it better than others. Her excitement can be absolutely seen in the video. "Really appreciate the comments saying the accuracy is like no other. More accurate than the Ninja skin."
Which skin do you like better?