"More an Issue With the ATP": Jamie Murray Contradicts Brother Andy Murray on New Players' Association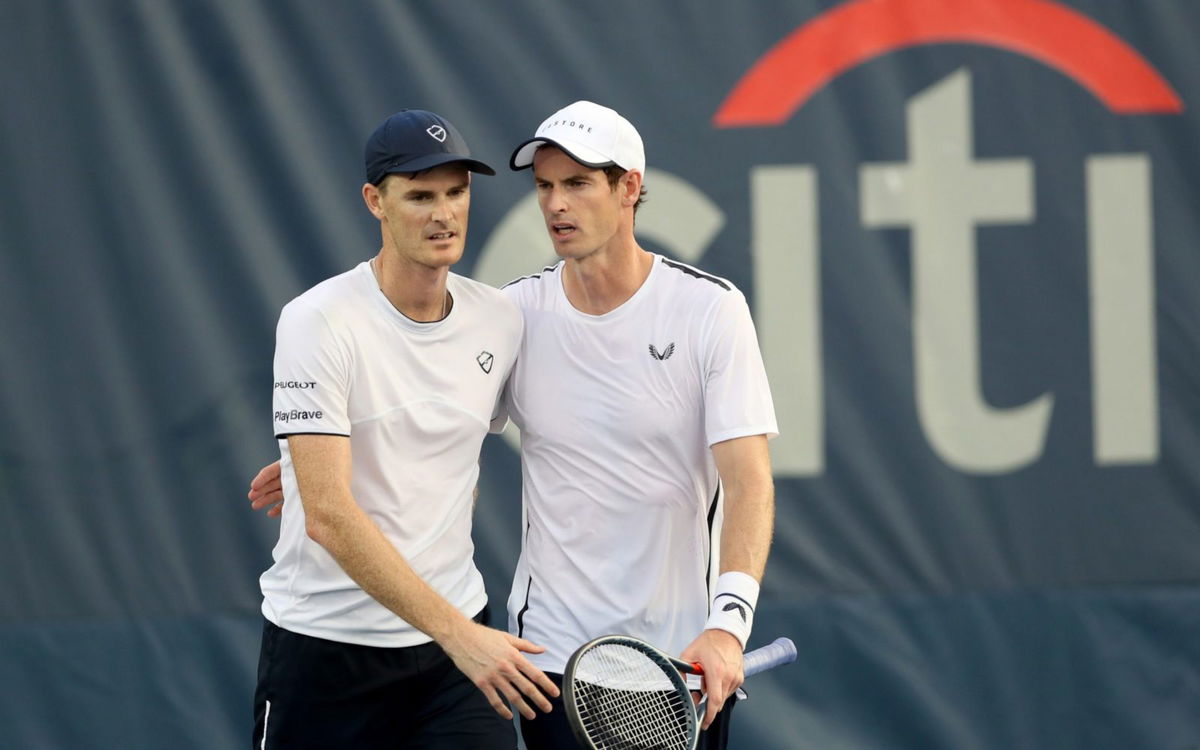 The new players' association led by Novak Djokovic and Vasek Pospisil has already stirred up a lot of controversies. The majority of the players are opposing the union.
Among them is Andy Murray, who is not happy with the new association in its current form. He mentioned that the non-involvement of women players in the proposed union is one of the reasons for his apprehension.
However, his brother Jamie Murray thinks differently. He opined that the idea of a new association stemmed due to friction on the ATP side of things. He believes that the female players are probably happy with the WTA representation.
Why Jamie Murray disagrees with brother Andy
"I honestly don't know. I think this is potentially separate in the fact that it's more an issue with the ATP rather than maybe tennis as a whole," Jamie said when asked of his view on his brother Andy's opinion.
He added, "I think that's probably more the main fight for a lot of these players. I don't think it's necessarily a fight with the whole tennis if that makes sense.
"For all I know, the women might be very happy with how they're represented on the WTA. I don't know," he added.
'Many unknowns' regarding new union
The leading doubles star did not agree with his brother on that point, but he did reveal his doubts about the new association. He expressed that he would like to wait for more clarity.
At the same time, he believes it's a big risk for players who choose to disassociate with the ATP representation.
After yesterday's successful meeting, we are excited to announce the beginning of the Professional Tennis Players Association (PTPA). The first player only association in tennis since 1972. #PTPA pic.twitter.com/q8H0aOdqDl

— Novak Djokovic (@DjokerNole) August 30, 2020
"I mean, a lot of stuff up in the air, potential changes happening and I think there's no secret that the structure with the ATP is challenging I think. I think a lot of players have grievances about that, their representation on the tour in comparison to the tournaments," the 34-year-old said.
"It's a big step to take, a big risk in my mind. Potentially lose any leverage you have. You potentially lose your seat at the table," Murray expressed and added that there are many unknowns with the new union. "I don't think there's really a sort of clear path of the direction of where this might end up," he continued.