Most Awaited Moments From 2019 F1 Season for Netflix's Drive to Surive Season 2
Published 01/21/2020, 3:24 PM EST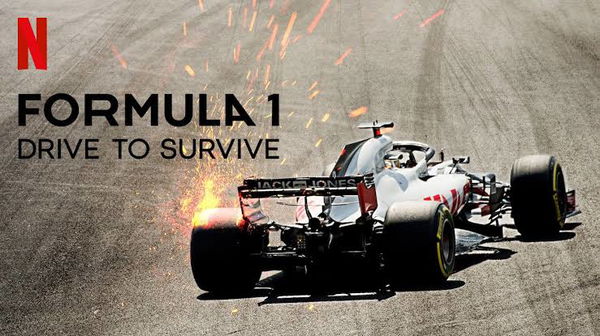 The 2019 F1 world championship was a roller-coaster season with numerous ups and downs. 2019 saw Lewis Hamilton win his sixth drivers' championship at the US Grand Prix and Mercedes F1 also clinched their sixth consecutive constructors' championship. There were various driver changes in the 2019 season:
ADVERTISEMENT
Article continues below this ad
Daniel Ricciardo going to Renault F1 Team replacing Carlos Sainz Jr.
Pierre Gasly getting promoted from Toro Rosso to Red Bull Racing, then getting demoted to Toro Rosso.
Daniil Kvyat rejoined Toro Rosso. He partnered with the Formula 2 driver Alexander Albon, who replaced Brendon Hartley. Alex Albon later swapped with Pierre Gasly.
Carlos Sainz Jr moved to McLaren to replace Fernando Alonso.
Sainz partnered with 2017 European Formula 3 champion Lando Norris, replacing Stoffel Vandoorne.
Charles Leclerc left Sauber, replacing Kimi Räikkönen at Ferrari.
Räikkönen returned to Alfa Romeo, with whom he had started his career in 2001.
Reigning Formula 2 champion George Russell joined Williams and Robert Kubica made his comeback, replacing Sergey Sirotkin at Williams.
Esteban Ocon left Racing Point and joined Mercedes as a reserve driver. Lance Stroll replaced Esteban Ocon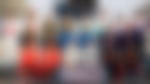 ADVERTISEMENT
Article continues below this ad
F1: Drive to Survive
Netflix announced a show in collaboration with Formula One called 'F1: Drive to Survive'. It gave an exclusive behind the scenes look at the 2018 F1 World Championship and also featured some of the best moments from the same.
The show includes the collision between Daniel Ricciardo and Max Verstappen in Azerbaijan. Including, the war of words between Christian Horner and Cyril Abiteboul. It also featured how Force India F1 team got transformed into SportPesa Racing Point F1 Team all thanks to Lance Stroll's father who saved the team by leading a consortium. All the inside view created a buzz amongst the fans. F1 quickly obliged to the fans' request for a second season which got a positive reception from the viewers.
Here is a list of the most awaited moments from 2019 F1 season:
1. Guenther Steiner 'Paddock Ban'
Haas driver Kevin Magnussen was handed a five-second time penalty at the Russian GP that demoted him from eighth to ninth. Steiner blamed Emanuele Pirro. "If it wasn't for a stupid, idiotic steward, we would be eighth," he told Magnussen as the driver did his in-lap. The FIA considered three punishments for Guenther Steiner. The first was a fine of 250,000 euros, the second was a points' deduction for Haas and the last option was a 'Paddock ban'.
2. German Grand Prix:
The German GP started with wet track conditions and all 20 cars started the race on wet tires. There were six retirements during the race. The most prominent moment of the race was the unexpected pitstop of Lewis Hamilton that lasted 50.3 seconds. Mercedes didn't have the best of outings – with Hamilton finishing in 9th and Bottas retiring. Vettel secured 2nd after starting at the back. Daniil Kyvat took Torro Rosso's first podium in over a decade.
3. Belgian Grand Prix:
ADVERTISEMENT
Article continues below this ad
This race saw Alex Albon and Pierre Gasly swap seats. The race is also remembered for Anthoine Hubert's tragic demise in the Formula 2 feature race. Charles Leclerc became the first driver to claim a maiden win at Spa since Michael Schumacher at the 1992 Belgian Grand Prix.
4. Italian Grand Prix:
Leclerc went into Monza with great confidence after winning the Belgian GP. The Grand Prix ended with Leclerc claiming his second consecutive race win. Ferrari had won their home Grand Prix for the first time since 2010. During the race, Vettel lost control and spun. In an attempt to rejoin as quickly as possible, Vettel got into the path of Lance Stroll. Vettel struck Stroll, damaging his front wing, and further causing Stroll to spin out. Vettel was penalized with a ten-second stop-go penalty and received 3 penalty points on his FIA super license.
ADVERTISEMENT
Article continues below this ad
5. Brazilian Grand Prix:
The drama this race contained is the only thing an F1 fan wants to see. Alex Albon was eying his first podium when Hamilton collided with him. Both Ferrari drivers collided on lap 66, resulting in a safety car – which turned the race upside down.  Verstappen won the race with Gasly finishing 2nd and Hamilton 3rd. The stewards summoned Hamilton for his incident with Albon. Hamilton was subsequently given a five-second time penalty which dropped him from third to seventh. His penalty promoted Sainz to third, resulting in Sainz clinching his first podium. It was also Mclaren's first podium after 5 long years.