"Most Difficult Opponent to Play": Robin Soderling Describes Matchups Against Roger Federer
Published 12/22/2020, 6:34 AM EST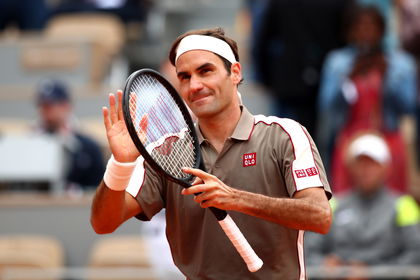 ---
---
Novak Djokovic and Robin Soderling are the only players to have beaten both Rafael Nadal and Roger Federer at the French Open. Soderling was the first player to achieve this feat. The Swedish player particularly avenged his 2009 French Open final loss against Federer in 2010. But has Federer been an easy opponent for Soderling?
ADVERTISEMENT
Article continues below this ad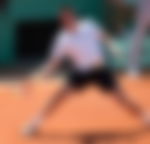 Soderling lost to Federer in the 2009 French Open final. Having defeated Rafa Nadal in the quarterfinals, Soderling was regarded highly. But Federer was always a tough challenge for Soderling.
ADVERTISEMENT
Article continues below this ad
"I tried, but mentally was really tough for me and I played my first Grand Slam final everything happened so quickly for me. He was much more experienced… Roger was always the most difficult opponent to play against… Against Roger… it was only a couple of times I felt that I played play well… He makes you uncomfortable on court," Soderling said on 'The Functional Tennis Podcast'.
Robin Soderling finally gets the better of Roger Federer
The two met again at the 2010 French Open quarterfinal, and here Soderling finally defeated Federer. The victory not only meant that Soderling broke his Federer jinx, but he also broke Federer's streak of 23 consecutive Grand Slam finals. Soderling said, "That was probably my best match in Roland Garros I think I played really well against Rafa, but I think I played even better (against Roger). It was a bit lucky also because it was a rainy day heavy conditions."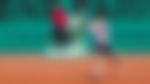 Slower conditions helped Soderling break Federer's streak
Federer's fast-paced game always bothered Soderling. But during the 2010 Roland Garros quarterfinal, the conditions were slower and heavier. Federer struggles against slower conditions, and that was the perfect recipe for Soderling to defeat Federer. Soderling said:
"Roger plays really fast, that's why I have problems with my long swings, my big strokes… I didn't have time to really play heavy indeed, but when it was slower conditions, it was easier for me. I got a little bit more extra time and I could hit hard enough through those heavy conditions so it was the perfect, perfect day for me to beat a player like Roger that day."
ADVERTISEMENT
Article continues below this ad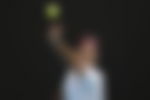 It is an interesting fact that in 2009, Soderling won against the number one seed, Rafa Nadal, and then lost the final to second seed, Roger Federer. In 2010, on his way to his second successive French Open final, he defeated number one seed, Federer and later lost to second seed, Rafa Nadal in the final.
Soderling surely had a great run at the French Open in 2009 and 2010. Only Juan Martin del Potro and Novak Djokovic have defeated Nadal and Federer in the same Grand Slam tournament. So it was a tough feat for Soderling to achieve.
ADVERTISEMENT
Article continues below this ad