Most Expensive Cars owned by NBA Players
Published 12/13/2019, 9:56 AM EST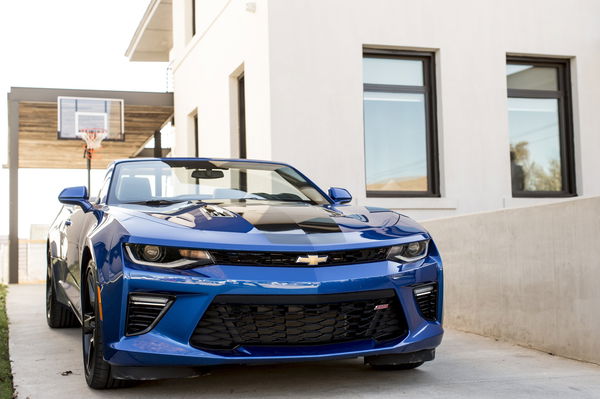 ---
---
When you are an NBA player, particularly one of the better ones in the league, you come in contact with a lot of disposable revenue. Some of the best players in the league are earning more than $30 million a season. You must be thinking of what could one possibly do with that kind of money. Many players buy villas, yachts, clothes, and even invest it in improving their basketball skills. Although one of the most popular acquisitions between all NBA players with their large amounts of money is cars. These are not just any cars, we are talking about the expensive ones. When you have millions of bucks in your bank account, why would you not celebrate with some of the most elegant specimens of machinery to get around places? Today we bring you a list of most expensive cars owned by some of the NBA players-
Kobe Bryant's Lamborghini Aventador

Kobe Bryant definitely had to be on this list. Not to anybody's surprise, he is here with style. Kobe Bryant is here with an Italian model – his $400,000 Lamborghini. This car can reach 62 miles per hour in less than three seconds and exceeds out at 220 miles per hour.

 Lamar Odom's Rolls Royce Phantom

Lamar Odom spent half a million on this model. This is absolutely a combination of luxury as well as speed. His $500,000 landed him a 6.8-liter engine that gets is 450 horsepower. This definitely comes in convenient when his Rolls Royce weighs a whopping 5,800 pounds.

Dwyane Wade's Mercedes SLR McLaren

Dwayne Wade on this list with a much more costly vehicle. This concept is one of its kind, in its design and for the fact that it is produced solely out of carbon fiber. The vehicle cost Dwyane $500,000. Its V8 engine permits it to reach 62 miles per hour in under four seconds and it tops out at 210 miles per hour.

Dwight Howard's Knight XV Truck

The LA Lakers' player Dwight Howard makes it to this list with his $600,000 truck. It is equipped with a V10 6.8-liter engine made by Ford that unfolds just under 300 horsepower.  It weighs an insane 13 thousand pounds.  Dwight can unquestionably stay shielded in this monster which looks more like an ironclad vehicle than a luxury car. It is safe to say that he got his car made according to his personality.

Derrick Rose's Bugatti Veyron

In comparison to Derrick Rose, everyone else on this list was just messing around. Derrick Rose's Veyron cost him around $1.7 million. It has a W16 engine with 4 turbochargers for a grand total of 1,000 horsepower. It also has 10 radiators to endure the absurd amount of heat created by the car.
Enjoyed reading this article? Download our exclusive app to get 24x7 coverage, latest memes and social media banter. Click here to download.