Most Remarkable Brazilian Grand Prix Ever
Published 11/17/2019, 1:00 AM EST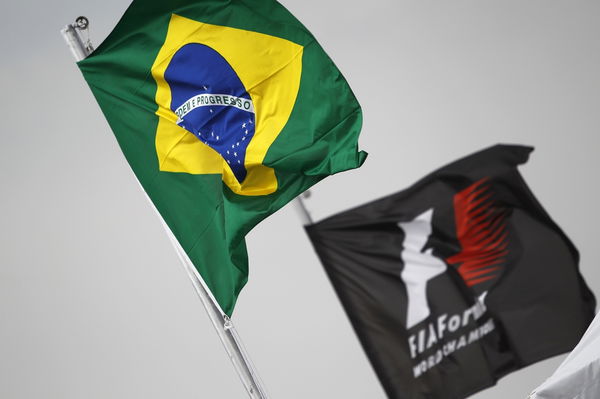 Brazil with its passionate fans, carnival like enthusiasm, talented drivers, has always provided Formula One something valuable over the years. The Brazilian Grand Prix has often had the luxury of holding either the penultimate or the last grand prix of the season.
ADVERTISEMENT
Article continues below this ad
This helps it play host to dramatic championship fights over the years. This, coupled with the possibility of rain during the month of October-November (when the Brazilian Grand Prix takes place), making Brazil a favourite for every passionate fan.
As we head towards this year's Brazilian Grand Prix, the tension and enthusiasm of the title fight may have dissipated, but there is still a lot of excitement building up to Sao Paulo.
ADVERTISEMENT
Article continues below this ad
Here we bring to you five very good examples of why we say what we say: 5 of the most iconic and remarkable Brazilian Grand Prix races
The 2006 Brazilian Grand Prix was Michael Schumacher's last race for Ferrari. Heading into the race, Fernando Alonso headed the German by 10 points so, nothing but a non-point finish for Fernando and a win for Schumacher would have sealed the championship for the German.
Felipe Massa took pole. Alonso qualified fourth while Schumacher didn't set a time in Q3 and hence ended up in 10th position.
At the start, the top four maintained their position, while Schumacher overtook the two BMW Saubers ahead during the first lap only. There was a huge crash at the end of first lap involving Nico Rosberg, which meant that a safety car had to be deployed.
The race restarted after the safety car by lap 6 and Felipe Massa continued his good run upfront. Meanwhile, Schumacher was involved in a dramatic duel with Alonso's teammate, Giancarlo Fisichella.
Schumacher attempted an aggressive move but ended up getting puncture. The helpless 7-time world champion could only watch as the entire field went past him.
He pitted and emerged ahead of race leader Massa, almost an entire lap down and dead last. Meanwhile, the local hero led from Kimi Raikkonen and Alonso by lap 11, before the Finn, Fisichella and Rubens Barrichello pitted on lap 21 for fuel and tires.
Massa was still going strong, setting up a string of fast laps and a few seconds away from lapping Schumacher. However, he pitted and came out third ahead of Jenson Button who pitted next.
Meanwhile, Schumacher was up to 13th after both the Aguris pitted and he moved past Robert Doornbos. He then scythed past Nick Heidfeld and Jarno Trulli, both of whom collided. By lap 38, he was upto 9th and the edge of the points.
Schumacher made his second pit stop on lap 47 and rejoined 8th. Barrichello ahead was an easy pass for him. After the second round of pit stops, Alonso was second and Massa still in lead. Schumacher driving his magical comeback was now in 7th.
With a mere 15 laps to go, Schumacher and Fisichella engaged in another thrilling duel and Michael capitalised on a small mistake from the Italian to move into 5th
During the closing few stages of the race, he managed to overtake fourth placed Kimi Raikkonen in a frantic battle. This showcased what was amongst the finest Schumacher drives.
Alonso finished second, which gave him his second World Championship while Felipe Massa became the first Brazilian to win their home Grand Prix since Ayrton Senna in 1993.
The 2012's race involved another closely fought battle for championship, this time between Red Bull's Sebastian Vettel and Ferrari's Fernando Alonso. Vettel had a 13 point lead over the Spaniard which meant that Alonso needed to finish third or higher to stand a chance to take the championship. However, a fourth place would have done the deal for Vettel no matter where Fernando finished.
The McLarens of Lewis Hamilton and Jenson Button locked the front row while Vettel qualified 4th and Fernando 8th.
At the start, Alonso jumped up to 5th position while Vettel had issues and moved down to 8th. All the drivers started on slick tires despite light showers before the race. To make things worse, Vettel collided with Bruno Senna which left him facing the wrong way and having to continue from the back of the field. Luckily he only endured little damage on his left sidepod and was able to continue.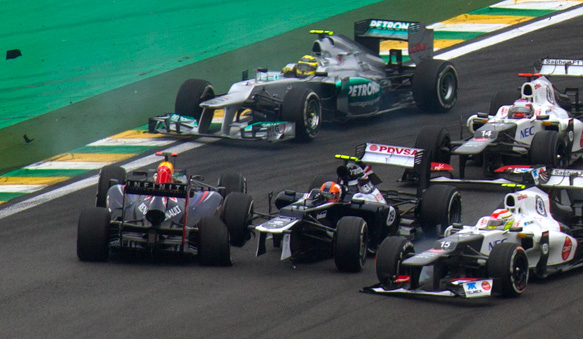 Vettel then began his charge through the field as Alonso moved into third position. It was all looking good for the Spaniard so far.
At the front, Hamilton and Hulkenberg collided handing Button the lead and throwing Lewis out of the race. It was the Briton's last race for McLaren and certainly a very disappointing farewell.
Meanwhile Sebastian Vettel was having more issues of his own. His radio failed which meant that when he pitted for inters mid way, the team wasn't ready and hence there was a lot of delay.
Fernando moved up to second, behind Jenson Button but Sebastian Vettel was still on charge. Sixth position was Michael Schumacher's who very easily let the fellow German pass to grant him his third consecutive World Championship.
The race was nothing short of a roller coaster and was critically acclaimed. Sebastian Vettel called it the toughest race ever. It had a record breaking 147 overtakes.
Already a double World Champion, Ayrton Senna came into the 1991 Brazilian Grand Prix having never won his home race ever. He was a proud Brazilian and the joy of winning his home race had eluded him so far.
Senna was in a perfect position to win it this time though, with a strong car and yet another pole position heading towards the race.
He made a perfect start ahead of Ricardo Patrese, Nigel Mansell and others and took a lead of over 3s by lap 8. Second place Mansell was able to close on though, reducing Senna's lead to less than a second by lap 20.
Unable to overtake, Mansell went into the pits for fresher rubber. The stop was terrible and lasted 14s. Senna and Berger followed suit, and Mansell ended up being behind Senna by a massive 7s and in fourth position.
The Williams were much faster though, and cruising behind the Brazilian, until lap 50 when Mansell had to pit for a puncture caused by debris. A charged up Mansell was soon on Senna's tail again, until a gearbox problem halted his charge. But the man in front had issues of his own to worry about. He first lost fourth, then third and then fifth gear. His car was struck in sixth gear and he was unable to shift down. Mansell was out of the race by lap 61 and Senna had to move his way through the slow and tight corners of Interlagos with his car in sixth gear.
It seemed impossible for him to finish the race. It was like a dream that was suddenly snatched from Senna's hands. But Senna wasn't willing to give up. Patrese in the other Williams was charging behind, but he had gearbox issues himself!
During the closing stages it began to rain, something that Senna loved. He ended up winning by just 2.9s driving over 12 laps stuck in sixth gear.
The crowd went mad in celebration. 'Senna! Senna! Senna! Ole! Ole! Ole!' the chants were repeated in unison by the crowd of more than a 100,000 people that had gathered there. Senna was himself screaming having won his home race, finally.
The intense struggle of keeping the car controlled meant Senna suffered with muscular cramps and fever. He couldn't move and had to be lifted out of the car. He was finding it difficult to lift the trophy even, but his emotions were running high. It represented the best of Brazil. The best of Senna.
The season of 2007 was amongst the most closely fought season for the Drivers  Championship. The McLaren duo of Lewis Hamilton and Fernando Alonso were closely battling with the Ferrari of Kimi Raikkonen with an outside chance. For the first time since 1986 the Drivers Championship was a three way fight heading towards the last race of the season in Brazil. Lewis Hamilton led the standings by 4 points from Fernando Alonso while Kimi Raikkonen was a further 7 points behind.
Felipe Massa stuck his Ferrari on pole with Raikkonen third. Lewis Hamilton qualified second ahead of team mate, Fernando Alonso in fourth. At the start, Kimi overtook Hamilton and Massa maintained his position. Fernando overtook Hamilton and while regaining the position Hamilton locked his brakes and went off. He rejoined at 8th position.
Hamilton overtook Trulli for sixth and Heidfeld for fifth position. Minutes later he suffered  gearbox issues and instantly dropped at the back of the field at 18th position when he was able to restart his car's computers.
By lap 15, the Ferraris ahead had a staggering lead of over 12s over third place Fernando Alonso and Hamilton was up to 11th himself after an aggressive drive.
By lap 20, the front runners began pitting starting with Robert Kubica and Massa. Next up, was Raikkonen, Alonso and Hamilton, two laps later. Interestingly, Raikkonen was carrying more fuel than Massa and Hamilton switching to a three stopper by taking in less fuel and softer compounds.
After the first round of pitstops, Massa led Raikkonen by more than 3s with the Spaniard Alonso more than 17s behind Raikkonen. Hamilton was in 13th and looked troubled stuck behind traffic.
Massa took his second stop on lap 50 and Raikkonen and Alonso on lap 52. Meanwhile, Massa made an error which helped the Finn to close up. Raikkonen took the lead from Massa after his pitstop and was 2s ahead of him. Kubica was 3rd ahead of Fernando Alonso.
If the standings maintained, Raikkonen would be the world champion after coming into the race third in the championship. During the closing stages, Raikkonen and Massa led Alonso comfortably while Hamilton was lapped in eighth.
The Finn was able to cut down Hamilton's lead of 17 points within just two races! He won the race and hence the championship by a single point while Alonso and Hamilton were third and second respectively(having the same points though).
It was the prime of Kimi Raikkonen who did what others felt was a mountain task. He went into the race as the least favourite to come out as a Champion and proved the odds wrong.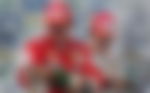 It was a dramatic finish to the 2007 season which was plagued by McLaren's internal issues but was one of the most closely fought as well.
The 2008 Brazilian Grand Prix was nothing short of a roller coaster ride that left Brazilian, Felipe Massa, a world champion. But for just half a lap.
Heading into the race, the championship battle was mainly between McLaren's Lewis Hamilton and Ferrari's Felipe Massa where the former led by 7 points. Maximum of 10 points were available to grasp which meant Felipe Massa's only shot was if Lewis Hamilton finished sixth or lower. Massa stuck his third consecutive pole at his home grand prix with Hamilton in fourth, nearly half a second slow.
ADVERTISEMENT
Article continues below this ad
It rained heavily before the race and everyone but Kubica changed to inters. The track began to dry up and everyone by lap 11 had changed to slicks. Massa upfront was running with massive pace shedding out faster laps consecutively. Meanwhile, Lewis Hamilton found himself in traffic. The second round of pitstops started on lap 36 and Felipe Massa pitted on lap 38. Post this, Hamilton was up to fourth and Massa comfortably ahead up front with a lead of over 9s.
This is when things started to become interesting. On lap 63, it started to drizzle. Hamilton came to the pits on lap 66 and Massa on lap 67. After Massa, Timo Glock was the only one amongst the front runners that hadn't pitted. Soon it began to rain more heavily and Hamilton made a mistake that gave Sebastian Vettel fifth position! Felipe Massa was comfortably in the lead. If he maintained his position, he would have won the championship.
Massa won the race and celebrations started in the Ferrari garage. An overjoyed Felipe Massa proceeded to celebrate. However at the final corners, the wrong decision made by Timo Glock to stay on slicks meant Hamilton was able to take fifth position and hence the championship!
ADVERTISEMENT
Article continues below this ad
It was unbelievable what had just happened. Felipe Massa was in tears up front the podium. He was standing in front of his home crowd as a race winner but not as a World Champion. It was the end of a classic Formula One battle for Championship. A good ending for Hamilton but a very sorrowful end for the Brazilian. But in every sense Brazil 2008 remains one of the finest examples of what Formula One is capable of!