Most Runs in Test Matches in a Calendar year
Published 06/10/2015, 8:20 AM EDT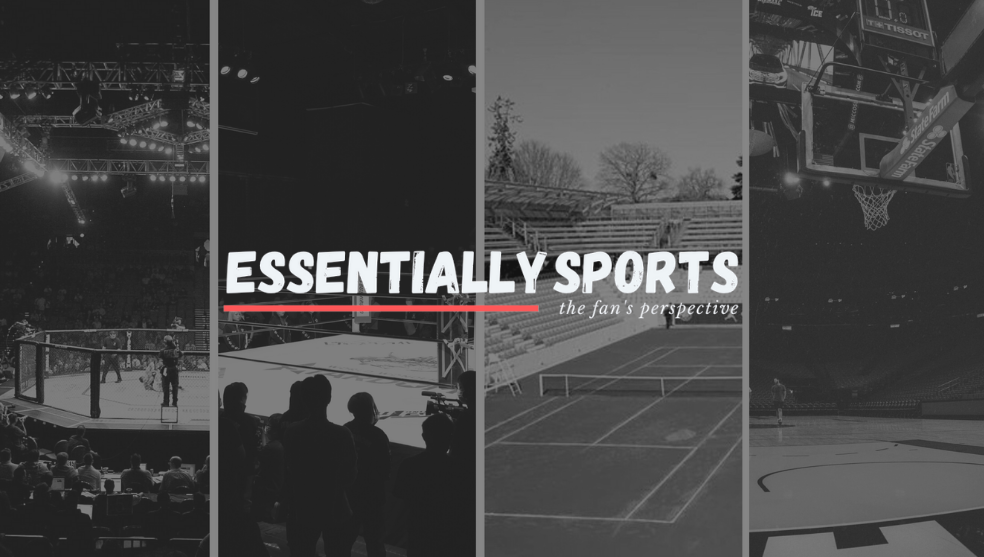 ---
---
Batting in Test matches is a test in its truest sense, requiring grit, determination and a lot of patience. Here's a list of the top 10 run-getters in Test matches in a single calendar year.
ADVERTISEMENT
Article continues below this ad
Michael Vaughan (2002)
ADVERTISEMENT
Article continues below this ad
The list begins with the former English captain, who had a magical 2002 where he played 14 matches and scored 1481 runs. He averaged a solid 61.70 and also made six centuries. He achieved a highest score of 197 against India at Trent Bridge, which marked the beginning of a burgeoning career for the right-handed batsman.

Kumara Sangakkara (2014)
The most recent entry to the list is the Lankan wicket-keeper batsman. In just 12 games, he scored 1493 runs at an average of 71.09. He scored four centuries, which included a score of 319, his only triple century, versus Bangladesh at Chittagong. He also scored nine half-centuries, which is the record for the most in a single year.
Ricky Ponting (2003)
Next in the list is Aussie legend Ricky Ponting, who scored 1503 runs in 11 matches at an astonishing average of 100.20. In this year, he scored his famous knock of 257 against India at the Melbourne Cricket Ground, apart from which he scored five more centuries in the same year.
Ricky Ponting (2005)
It's the Punter again, this time bettering his 2003 performance in 2005, a year which saw Australia give up their Ashes crown to England in one of the greatest Test series of all time. Ponting scored 1544 runs in 15 games and scored six centuries, including a 207 vs Pakistan at the SCG.
Sunil Gavaskar (1979)
Sunny Gavaskar makes it to the list at number 6, as he scored 1555 runs in the year in 18 matches. He averaged 59.80 and scored 5 centuries, which included a memorable performance versus England, where he batted for 490 minutes, faced 443 deliveries and hit 21 fours during his enchanting 221 in the fourth innings of the game, while chasing a target of 438 and coming agonizingly close to even achieving it.
Sachin Tendulkar (2010)
No list about batting achievements can be complete about Sachin Tendulkar, and he makes it at number 5 in this particular countdown. In his long career, Sachin's best year in Tests came fairly late in 2010, where he scored 1562 runs in just 14 matches at an average of 78.10. He scored seven centuries in the process, including an innings of 214 vs Australia at the Chinnaswamy Stadium in Bangalore.
Michael Clarke (2012)
At an astonishing average of 106.33, Michael Clarke scored 1595 runs in the year in just 11 games. He scored 5 centuries in the process, which included a monumental 329 not out at the SCG vs India, which is also his personal best. It was just the first innings of the year for him, which gave him a great head start as he ended the year by scoring heaps of runs, which places him at number 4 in the list.
Graeme Smith (2008)
A true South African great, the opening batsman scored a huge 1656 runs in 2008 at an average of 72. In the 15 matches he played in the year, he scored six fifties and six centuries, with a highest score of 232 vs Bangladesh at Chittagong, just one out of the five double centuries in his career.
Sir Vivian Richards (1976)
One of the most devastating batsmen to ever grace the cricketing field, Sir Viv's most successful year in terms of individual performance was 1976. In just 11 matches, he amassed 1710 runs at an eye-catching average of exactly 90. He smashed 7 tons in the process, including his career best of 291 versus England at the Oval.
ADVERTISEMENT
Article continues below this ad
Mohammad Yousuf (2006)
A surprising name at the top, but all credit to the Pakistani legend, who made a name for himself with his ability of protecting his wicket and quietly contributing to the team's cause. His statistics for the year are unbelievable at first sight, as he amassed 1788 runs in just 11 matches at an average of 99.33. He scored nine centuries in the year, which is a world record for a single year, with the next best being seven centuries by Sir Viv, Sachin Tendulkar, Ricky Ponting and Aravinda de Silva. The year saw his name being etched on the Lord's Honours Board, as he scored 202 versus England.
ADVERTISEMENT
Article continues below this ad