Most Surprising Upsets In Call Of Duty League History
Published 04/29/2020, 1:58 PM EDT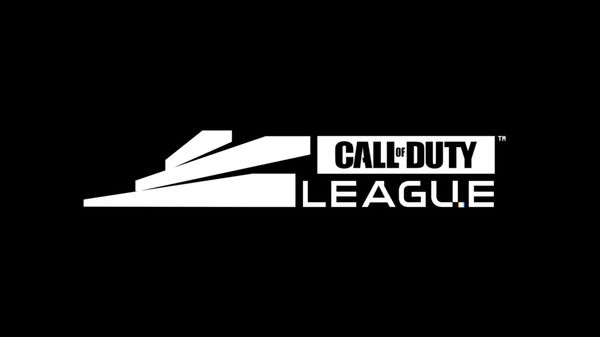 Call Of Duty League never fails to disappoint us with its surprising moments. Some of them are unexpected to the extreme, while others show us the futility of expectations. Most of the time, we are treated to a gala performance from the teams who are considered the top dogs. Otherwise, we face an unexpected and yet welcome astonishment.\
ADVERTISEMENT
Article continues below this ad
As fans, we look forward to these moments, and they make us realize that everyone is only human. Since the inception of the League, it has produced seminal eSports moments to cherish. Surprise upsets somehow capture the entire essence of competitive sports. While they come at the risk of an aftershock, they leave us with moments to wonder for the rest of our lives.
We cannot really make sense of what happens, but we enjoy it nonetheless. While entire teams fall apart due to these surprising upsets, they somehow make the team stronger. No defeat is big enough ever to keep anyone down forever. Over the past seven years, we have seen several surprise upsets in CDL, and here are a few to top them off. 
ADVERTISEMENT
Article continues below this ad
Surprise Exists In Call Of Duty History
OpTic Vs. C9 (2016)
OpTic Gaming is most definitely a Call Of Duty giant, even back in 2016. Their team on paper was something to be afraid of for every other pro-level gaming team. COD XP 2016 produced one of the finest moments in Call Of Duty history. Although BlackOps 3 is not as popular as Modern Warfare, it still did not disappoint. OpTic back then was a team on the rise, fearless and always focused. 
Their team consisted of 'Formal,' 'Scump,' 'Crimsix,' and 'Karma.' Four of the deadliest Call Of Duty players out there. None of us expected that which followed, but OpTic's defeat definitely gave us a David-Goliath moment. Back then, Cloud9 was not as good as it is today. Nevertheless, they were persistent and hungry for more. C9's team consisted of Assault, Ricky, Aches, and Lacefield. 
There was a moment when Formal alone racked up about 39 kills, winning the third map in the match for OpTic. OpTic had it 2-1, in 3 maps, and that's where their downfall began. Cloud9 took map number 4 and had no intention of stopping whatsoever. The fifth map went down to 5-5 score and Karma, and Formal had a 2v4 situation. C9 managed to clutch it in the last moment, and this will forever stay engraved in history as one of the biggest upsets of CDL. 
Evil Geniuses Vs. OpTic Gaming (Call Of Duty WL 2018)
This was perhaps more shocking than the last one, as the championship was only in its second day. OpTic, the World Champs for 2017, went into this competition as clear favorites. The Green Wall broke down without much hesitation, and most definitely, it left us all in a state of shock. OpTic's team consisted of two new members – Methodz and Octane, teaming up with Scump and Crimsix. EG, on the other hand, had Apathy, Silly, Assault, and Aches. 
OpTic just had to win one round to get out of the group stages, but as fate would have it, they never made it through. Whereas, EG needed a clean sweep of 3-0, which looked like a mountain climb. Who would have thought that it could be possible? Literally, no one. Aches had the previous history of eliminating OpTic, and he put that experience to good use. It was poetic justice for Aches, who beat OpTic representing three different teams.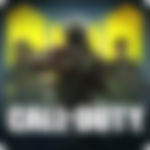 OpTic Vs. KG Adversity (2013)
We can go on to talk about the recent loss OpTic faced at the hands of the Dallas Empire. However, it would no do justice to the massive undercard victories. When it comes to those moments, KG Adversity definitely fits the bill. They were a team of nobodies, taking on giants of the Call Of Duty word. 
ADVERTISEMENT
Article continues below this ad
At MLG Columbus 2013, KG Adversity was 'the' underdogs, a team full of hungry youngsters with nothing to lose. When a team has nothing to lose, they become that much more dangerous. Their team consisted of 'Cosmo,' 'Strife,' 'Sender,' and 'Diabolic.' Yes, the names seem unfamiliar because none of them play anymore. They went up against the likes of 'BigTymeR,' 'Scumpii,' 'JKap,' and 'NadeShot.' After hearing that OpTic line up, its sort of clear why this was one of the most unexpected turnarounds. 
It was their first mainstage appearance, and to take down a team like OpTic. Some would say that this match set them up for life, but that was not to be. A 3-1 victory over OpTic made them headline material. 
compLexity Vs. XGN (2014)
ADVERTISEMENT
Article continues below this ad
Another David vs. Goliath matchup, as compLexity were perhaps the best of the best back in 2014. On the other hand, XGN were just beginning their empire. The XGN team comprised of Trzy, JaMezz, KingSTUN, and Ghostek. Whereas the compLexity team had heavyweights like Karma, Crimsix, TeePee, and CACHESBABY. 
On paper, this looked impossible from the beginning. However, doing the impossible is what makes sports a spectacle to behold. The Winners Bracket Round 1 did not go as planned for compLexity as they were clear favorites to win it. The match went down to the wire, where the score was 2-2. Until the unique moment where XGN decided to stick together and pull off the unimaginable. Although compLexity went ahead to win the tourney, and XGN players vanished gradually. Still, this will live long in the memory of Call Of Duty fans as one of the greatest miracles ever witnessed.