Motorsport Network to Pull the Plug on the Autosport Weekly Magazine Publication
Published 10/07/2019, 9:32 AM EDT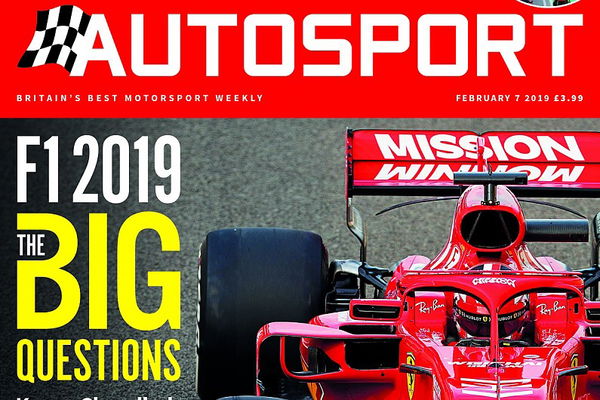 ---
---
In what may be seen as a big blow for fans, the Motorsport Network will shut down UK-based Autosport print magazine publication.
ADVERTISEMENT
Article continues below this ad
The Autosport magazine has been in operation for 69 years, incidentally, around the same time as Formula 1. In the print media, weekly editions would grace the shelves in the UK on a weekly basis.
Unfortunately, it seems that all good things must come to an end, and 2019 will be the last year that it will be on the shelves. An official announcement is expected later, and sister titles F1 Racing and Motorsport News will be affected as well.
ADVERTISEMENT
Article continues below this ad
However the brand, will remain online via Autosport.com, as per special events manager Laura Coppin.
Growing up in India without TV coverage of F1, @autosport Magazine was my window to the world of motorsport… Like many other junior Formula racing drivers, it was a thrill to see my name mentioned in it when I was starting out! Very sad to hear that it's going to disappear soon

— Karun Chandhok (@karunchandhok) October 7, 2019
It is also worth noting that the brand will remain part of the annual Autosport International Show and Autosport Awards.
In addition to that, a year earlier, Motorsport Network unplugged the Motorsport.tv programme. Now, it seems that Autosport magazine will be heading in the same direction
Writing on Twitter, Haymarket Automotive's Editorial Director and former Deputy Editor of Autosport Jim Holder said: "Written only as fan (of the sport, journalism and above all the people) but as everyone reflects on a brilliant Rally GB, I also hope they pause on the rumoured demise of the bulk of the UK media covering motorsport – Autosport, F1 Racing and Motorsport (Motoring) News."
In all honesty, the print media is dying a slow death, as social media and online publications rule the roost
Autosport made a 13 year old kid feel a part of something his friends didn't understand. It made Thursday his favourite day of the week. Made his parent's loft almost collapse under the weight of old copies. Covered his school books in drawings of Jim Bamber racing drivers.

— Will Buxton (@wbuxtonofficial) October 7, 2019
ADVERTISEMENT
Article continues below this ad
"Of course I spent a decade working for two of the three, but the same two were also what fuelled my passion for the sport and made Wednesdays and Thursdays the best days of the week."
"The world is online now we're told, but to toss their heritage away is heart breaking. To toss it away by grinding the titles into the ground even more so (if rumours of imminent, off-the-scale price rises are true) and more so because of the talented, dedicated people being put in impossible positions by these jaw-dropping decisions," Holder added.
The Motorsport Network owns the likes of Motorsport.com, Autosport.com, Motorsport.tv, F1 Racing, Motor1.com, Motorstore.com, MotorsportImages.com, BookF1.com InsideEVs.com, FerrariChat.com, Motorious.com, RideApart.com, MYEV.com, Motorsportjobs.com and Motorsportstats.com
ADVERTISEMENT
Article continues below this ad
Autosport gave me an avenue to a greater understanding of the sport I loved. It made me want to be a part of this sport and to tell its stories. Autosport is motorsport to me. Always was. Always will be. It gave me a dream. Desperately sad times.

— Will Buxton (@wbuxtonofficial) October 7, 2019