FIA Reveal the Truth Behind the Tragic Demise of Anthoine Hubert
Published 02/07/2020, 2:46 PM EST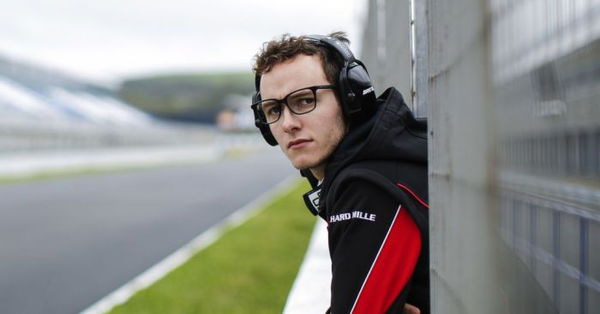 During the 2019 Belgian Grand Prix weekend, the tragic death of Anthoine Hubert rocked the motorsport world. The FIA recently investigated the multi-car accident and published their findings.
ADVERTISEMENT
Article continues below this ad
According to the motorsport governing body, the accident was a "non-survivable trauma". The root cause of the accident was an "extremely high level of energy transferred and dissipated". Furthermore, their report absolved the four drivers and officials of any wrongdoing.
As it turned out, the late Frenchman became the victim of three impacts. First and foremost, he crashed into the barrier on the exit of Raidillon at 216km/h. Then, Juan Manuel Correa collided with his stricken car, and finally, that impact sent him into the barrier again.
ADVERTISEMENT
Article continues below this ad
In addition to that, the FIA confirmed that there were multiple factors that contributed to the severity of the accident. They revealed that a series of unfortunate events resulted in a "protracted and complex crash sequence".
Finally, there was a high-speed 'T-bone'-type crash involving Hubert and Correa. The latter suffered from serious leg injuries in the crash and has been undergoing rehabilitation since then.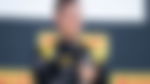 Further investigation revealed that all drivers reacted appropriately in response to the yellow flag signal. Even the trackside marshals reaction came in a "timely" manner.
As per video, physical evidence and telemetry data, a report was drawn and it explained the events leading up to the fatal impact between Hubert and Correa.
What happened to Anthoine Hubert in the accident?
ADVERTISEMENT
Article continues below this ad
The accident duration was around 14.6 seconds, and was triggered when Giuliano Alesi spun on the exit ofEau Rouge. He crashed into the barrier on the left-hand side of the track before rebounding back onto the circuit.
On instinct, Ralph Boschung and Hubert swerved to avoid Alesi's car and got onto the run-off area at Raidillon. Boschung was able to deccelerate quicker, and Hubert was unable to avoid him and clobbered the Swiss driver's car at 262km/h.
Anthoine Hubert then hit the barrier at an angle of approximately 40 degrees at a speed of 216km/h. This generated a peak force of 33.7G. His car then bounced back towards the tarmac while spinning, exposing the left side of the chassis to oncoming traffic.
ADVERTISEMENT
Article continues below this ad
Meanwhile, Correa was just a passenger, as he hit debris from Alesi's car, breaking his front wing and suspension. Naturally, he lost control and the helpless car was on a collision course with Hubert's car.
The Frenchman's car hit the barrier a second time after the collision with Correa. Once again, the car was practically a rag doll as it bounced back towards the track. Meanwhile, Correa's car ended up, upside down.