Why Jose Mourinho Is Better Than Other Managers?
Published 07/25/2015, 3:36 PM EDT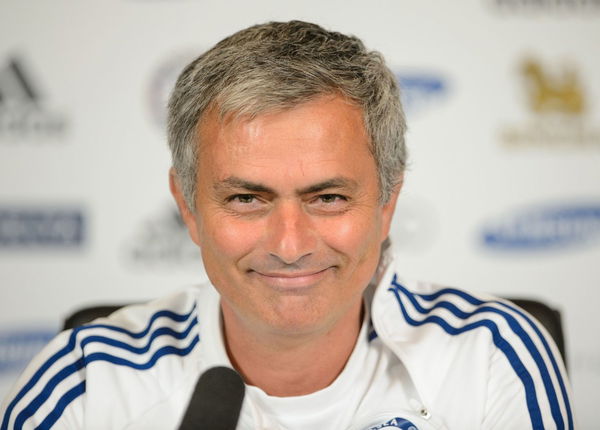 ---
---
Jose Mourinho has become an intimidating name in Barclays Premier League with his record of superiority against other team managers in the league. Jose has always been different from others; in his first stay at Chelsea, he was more direct and blunt with his statements, playing mind games with other managers. Though, Mou in his second spell handled things more maturely.
ADVERTISEMENT
Article continues below this ad
Jose has been regarded as one of the greatest and the most successful managers in the world by many players, coaches and commentators. He won 16 major Trophies in 4 countries which include, 8 league titles with 4 different teams, Porto (2), Chelsea (3), Inter Milan (2), Real Madrid (1) and 2 Champions League with Porto and Inter Milan. Not many mangers have such a brilliant record of wining European Cup with 2 different teams and league titles in 4 different countries. This achievement itself makes him special enough.
Currently in BPL, there aren't many managers who can challenge what Mou has achieved. One thing that he is exceptioanlly great at is dealing with his counterparts, say it be Wenger, Van Gaal, Rodgers, Pellegrini or even Sir Alex Ferguson, he has always managed to get results against them. He has been a great tactician too; changing the style of his play for specific matches against other teams. Though, at times he resorts to defensive tactics against the top clubs to get results, that's mainly because he realizes the weakness of his side and instead of trying to play attractive football just to please everyone, he looks to setup his team to defend, which is more likely to give desired results, according to him.
ADVERTISEMENT
Article continues below this ad
Mou's dexterity in tactics was once again proved when he had set up his team to play a "time wasting" game against Liverpool, at Anfield, in 2013-14 campaign and then with help of Gerrard's slip, the Blues won the match. Though the slip wasn't the part of plan but it all adds up; the frustration of not being able to penetrate Chelsea's defense in spite of being arguably the best attacking side of that season, the agony of being so close to BPL and yet so far. With the time running, the desire to win the game and BPL rose, and the consequence of which is known to all.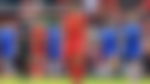 Latest example being the match against Man Utd. at Stamford Bridge, Mourinho was ready to give possession to the visitors and still they couldn't find a way through the Blue's strong defense. Yes, this makes it boring to watch but the tactics implied by Mou were well thought of. Man Utd didn't have any commanding player in the center to dictate the game. Carrick was unfortunately injured and Rooney received the ball so far from the goal that he couldn't really do any damage, though they did come close, with Falcao's stike against the outside of the post. That's the kind of luck you need in such matches. Also, Red's defense for the most part of the match was disappointing, giving away goals they shouldn't have. With lack of experience in midfield and defense it was more likely for Man United to make mistake than for Chelsea.
No Introduction is needed to the antipathy between the Arsene Wenger And Jose Mourinho. They played 12 matches against each other and Mourinho has never lost even once, won 7 times and drew 5 times. Just shows the superiority he has over the long serving Arsenal boss, who is still finding his way to win 1st champions league trophy. These matches have always been intriguing mostly because of the rivalry between two managers.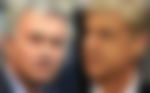 Last Season, Blues won the League convincingly ahead of City and Arsenal with 8 and 12 points respectively. They conceded the least goal which signifies West Londoners' defensive superiority. Mou was the only one who got more point against the top 4 teams. The way he managed his team last season, where they played fancy football for the first half of the season and when the goals were hard to come by, they still managed to win. This shows the flexibility of Mou's team and their adaption to the changing situation. He is adroit in getting the best out of his player. He is Pragmatic. Not Stupid.
ADVERTISEMENT
Article continues below this ad
Ibrahimovic on Mou: "He is very intelligent. He doesn't treat everybody the same. He knows how to treat people as individuals and to get 100 per cent out of them."
Sir Alex Ferguson on Jose Mourinho : 'He's good looking, speaks five languages, wins everything – it's unfair.'
Kaka admits he was "so pleased" to have worked with current Chelsea boss Jose Mourinho at Real Madrid, calling him "one of the best coaches in the world."
ADVERTISEMENT
Article continues below this ad
Jose Enrique describes Jose Mourinho as 'the best manager in the world.'
 'Jose Mourinho the best manager in the world by a long way', says John Terry.