Four ways Mourinho can get Chelsea back on track
Published 08/31/2015, 4:02 PM EDT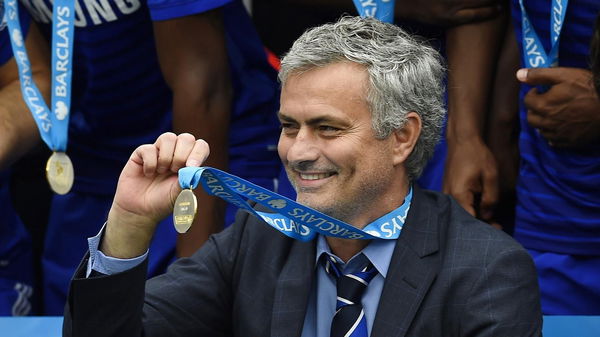 ---
---
Defending champions Chelsea are fast slipping out of contention in this year's English Premier League, and the season has only just started! With only four points from as many games, Chelsea have already had the worst start to a season for last season's Champions in the EPL since Blackburn in 1995-96. Things seemed to have gotten back to normal with the 2-3 win at West Brom but the full extent of their problems was visible during the shock 1-2 loss to Crystal Palace at Stamford Bridge on Saturday in manager Jose Mourinho's 200 game and 100 home game in-charge.
ADVERTISEMENT
Article continues below this ad
Mou needs to get his team's act together real quick and here are a few things he could implement.
ADVERTISEMENT
Article continues below this ad
4. Drop Ivanovic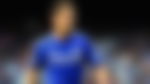 Often the man who single handedly carried the team at times with his piercing runs down the right-hand side, Branislav Ivanovic has today turned into a liability. Age seems to have caught up with the 29-year-old right back, and the defensive frailties that were once covered up by his valuable goals have now started showing themselves on the fore. Form seems to have deserted the Serbian and though it would be a little harsh, he can almost single-handedly be blamed for the dropped points at Swansea and the loss to Manchester City.
John Terry can't control the back himself any more and it's time that he received some cover from a younger, faster team-mate. The obvious option is to send Cesar Azpilicueta back to his preferred right-back position and to play new signing Baba Rahmann at left-back, and this is exactly what Mourinho should do to provide more stability to his defence.
3. Play Fabregas in a deeper role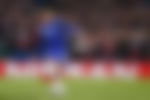 Chelsea's golden start to the season last year was epitomized by none other than star signing Cesc Fabregas. The former Gunner had 15 assists by January and had rocketed into contention for beating the record for most assists in a single season with half of it still to go. However, Cesc was sacrificed at the altar of defensive solidity as Mourinho sought to consolidate Chelsea's position at the top of the table.
Fabregas was pushed forward to a more central role while a defensive midfielder such as Mikel often took his preferred deep-lying role alongside Nemanja Matic. The result? Fabregas faded as the season wore on, with only one more assist to his name. He has shown no signs of revival this year, and it's imperative that the Spaniard be played at a position more conducive to his play-making abilities for the floodgates to open for Chelsea again.
2. Rotate and reinforce the squad

The season is long and full of terrors. His inability to rotate the squad came back to haunt Jose Mourinho in the middle of last season as the tired legs of his weary team lost important matches to Bradford City and PSG. Premier League results also dropped. Yet, somehow, Chelsea trudged on to win the title. However, Mourinho is far from learning from his mistakes. Most of the squad he played the whole of last season with has been playing week in and week out this season as well, and the lack of imagination in the side is beginning to show. Goals have dried up, and the approach is too predictable.
New signings are needed to freshen things up and improve the team. Pedro, a parachute signing from Barcelona, was a revelation in his first game and can do wonders for the team. Academy players such as Patrick Bamford and Ruben Loftus-Cheek have also been knocking on the first team doors for a long time. Mourinho needs to shuffle his squad, and if he plans to make new signings, he better make them quick as the transfer window's ending is almost upon us.
ADVERTISEMENT
Article continues below this ad
1. Quit whining & focus on delivering results
ADVERTISEMENT
Article continues below this ad
Mourinho has been hailed as a genius at times for the way he strategizes and especially for his approach to important matches. He's been known to play mind games with opposition managers and players and his ability to play up off-field and on-field trivialities is unparalleled. However, in recent times, such incidents have threatened to cloud the bigger picture.
Mou seems so caught up in referee decisions and rival manager comments that he has little time and energy to focus on his own team. With the media constantly circling to pounce on any controversial word he utters, the Portuguese manager is always in the limelight, and mostly for the wrong reasons. Most recently, take the Eva Carneiro affair: he criticised his own medical staff because they dared to take an injured player off during the dying seconds of a match. While it's okay to some extent, Mourinho needs to tone down the rhetoric and focus on his team's results instead.