MOURINHO vs WENGER! Battle of Quotes
Published 04/24/2015, 1:56 PM EDT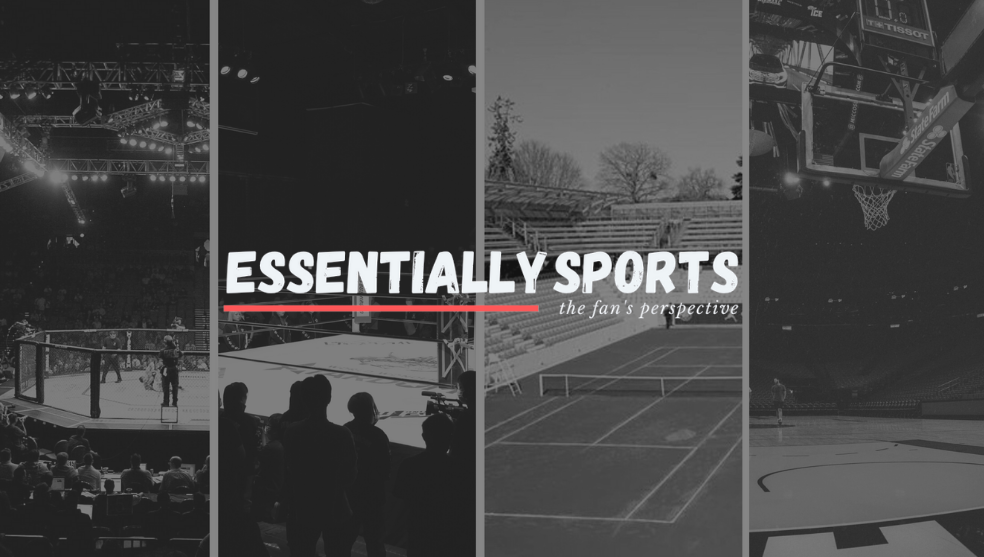 ---
---
From verbal spats to shoving matches we've seen it all from bitter rivals Jose Mourinho and Arsene Wenger. Since his first stint in England, the Chelsea boss got under the Frenchman's skin, and has managed to stay there over the years.
ADVERTISEMENT
Article continues below this ad
With Chelsea set to travel to the Emirates on Sunday, where they will be facing the rejuvenated Gunners, Wenger will be hoping to finally get one over on his arch rival. And might put a hold on criticism for the time being.
The Arsenal boss has not recorded a single win from 12 games vs Mourinho, with the Blues having the clear advantage, winning seven and drawing five and even scoring drastically more than Gunners.
ADVERTISEMENT
Article continues below this ad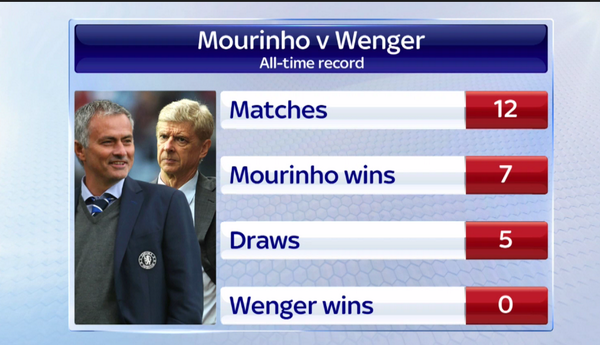 Both these Manager are well known for the both on and off field battles
Some Favorite list of Quotes between the 2;
1. In 2005, Wenger on Chelsea 
"I don't see especially that Chelsea play more English players than we do. Who have they produced, homegrown? Just one, John Terry."
2. Wenger blasts on Mou's Tactics of being conservative
​"I know we live in a world where we have only winners and losers, but once a sport encourages teams who refuse to take the initiative, the sport is in danger."
3. Mourinho Attacks on Wenger!
"I think he is one of these people who is a voyeur. He likes to watch other people. There are some guys who, when they are at home, have a big telescope to see what happens in other families. He speaks, speaks, speaks about Chelsea."
4. Mourinho defending his transfer Policy
"Unlike Arsenal, we sought success and tried to build it through a concept of the game using English players."  
5. Mourinho takes on Wenger based on stats!  
"The English like statistics a lot. Do they know that Arsene Wenger has only 50 per cent of wins in the English league?"
6.Wenger slams Mourinho after the special 1 was blamed that he allegedly told Xabi amd Ramos to get carded!
"You never say it doesn't cross your mind but when you see how it looks on television it is the best demonstration to think: "Never do that again".
"It looks, frankly, horrible. It's a pity to see that from a big club. He is damming football totally!"
7. Mourinho's Response to Arsene's Criticism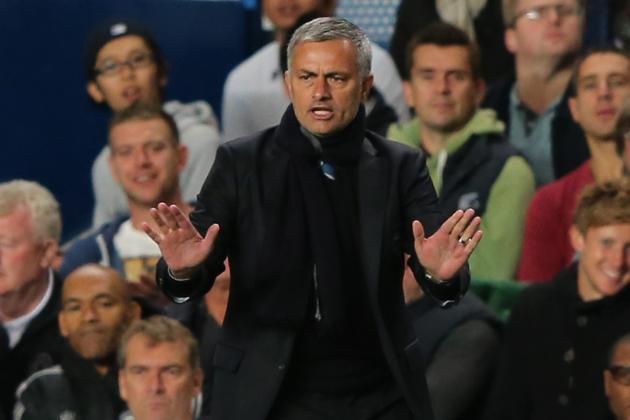 "Instead of speaking about Real Madrid, Mr Wenger should speak about Arsenal and explain how he lost 2-0 against a team in the Champions League for the first time [Braga]. The history about the young kids is getting old now. Sagna, Clichy, Walcott, Fabregas, Song, Nasri, Van Persie, Arshavin are not kids. They are all top players."
8.The best One Till Know, Mourinho on Wenger's Failure
ADVERTISEMENT
Article continues below this ad
"If he is right and I am afraid of failure it is because I didn't fail many times. Eight years without silverware, that's failure."
"He's a specialist in failure, If I do that in Chelsea, eight years, I leave and don't come back."
ADVERTISEMENT
Article continues below this ad