MrBeast and Mark Rober Announce Fresh Environmental Initiative Following 2019 Success
Published 10/30/2021, 9:12 AM EDT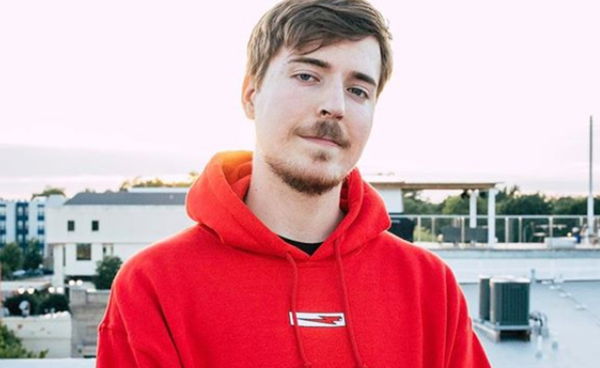 ---
---
MrBeast has made a name for himself as one of the more loveable content creators out there. While his content usually revolves around massive ideas, the rewards for his various competitions and challenges have been lifesaving for the many random competitors who have taken part in it. Along with that, he has also helped improve the world through his various initiatives, such as #TeamTrees, which began in 2019.
ADVERTISEMENT
Article continues below this ad
Recently, he partnered with fellow YouTuber Mark Rober to reveal their latest plans to change the world. This time, however, he will fight the ever growing problem of trash/waste ending up in water bodies like the ocean.
ADVERTISEMENT
Article continues below this ad
MrBeast announces #TeamSeas with plans to eliminate 30 million pounds of trash
MrBeast revealed his new initiative with Mark Rober in his latest video, where he cleaned the world's dirtiest beach. Along with his friends, the team was joined by many volunteers and environmental activists. Within four days, the group cleaned the beach and removed over 60,000 pounds of trash from the shore. However, to make a massive difference, they need more help.
That's why the duo announced their new environmental initiative in #TeamSeas. Their latest project works quite similarly to #TeamTrees in which every $1 donation resulted in the plantation of a tree anywhere in the world. This time, with #TeamSeas, every $1 donation will count to 1 pound of trash removed from the oceans.
ADVERTISEMENT
Article continues below this ad
More details about #TeamSeas
With the #TeamTrees initiative, MrBeast and Mark Rober originally had the goal of planting 20 million trees. With #TeamSeas, the duo wants to reach a goal of removing 30 million pounds of trash from the oceans by January 1, 2022. This would require the total donations to reach $30 million. As of writing, the initiative has already crossed the $3.7 million mark, and it's quickly closing in on $4 million. The duo have partnered up with non-profit organizations like The Ocean Conservancy and The Ocean Cleanup to tackle the problem of removing the trash from oceans, rivers and beaches using this donated money.
ADVERTISEMENT
Article continues below this ad
Just like #TeamTrees, it seems like MrBeast's latest project is off to a flying start. At this rate, the goal of reaching the $30 million mark will be completed within a few weeks. While MrBeast will continue to entertain his fans with more outrageous videos, it's initiatives like this which make him one of the most likeable people on YouTube, and it looks like he won't be stopping his plans to change the world anytime soon.
WATCH THIS STORY: Toughest Video Game Bosses of All Time