MrBeast Doles Out $100,000 for a 10 Player Game of Tag
Published 04/18/2021, 1:51 PM EDT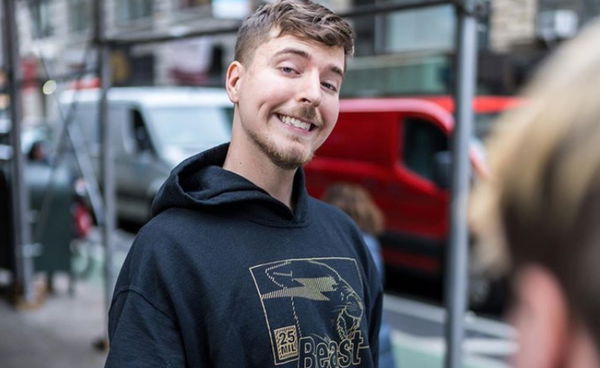 ---
---
It's no secret that Jimmy "MrBeast" Donaldson loves playing outdoor games that involve massive cash payoffs. He has uploaded countless Hide and Seek videos with different rewards for the winner. He has even played it on Minecraft, with his friends and other creators. But for the first time, Jimmy is taking the game of Tag to a whole new level.
ADVERTISEMENT
Article continues below this ad
ADVERTISEMENT
Article continues below this ad
MrBeast holds a $100,000 Tag match
MrBeast's latest upload on his almost 60 million subscriber channel involves a massive Tag game. With an abandoned Hospital with over 100 rooms, and six different rooms surrounding it as the map, he tried to catch 10 players who took part in it. The crew involved popular creators like Sapnap, Karl Jacobs, and even his friend Chandler. The last person to get caught by Jimmy would win a massive cash prize of $100,000. Along with that, once a player gets caught, they are locked inside a make-shift prison till the end of the game.
After a countdown till 10, all the players spread across the map, with some of them even hiding under certain locations. Jimmy tried his best to catch everyone, but realized that he was at a serious disadvantage. So he recruited his friend Chris to help him in his endeavor and tag everyone in the game.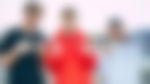 Sapnap wins the game and the $100,000 cash prize
The first person to get caught was Sam, who revealed at the start that he didn't want to get caught first. After a lot of chasing, Chris and Jimmy only found two other players. The chase involved a lot of cool moments, like Nolan jumping off the roof to escape.
ADVERTISEMENT
Article continues below this ad
Both the seekers were getting tired, so Sapnap called them to disclose the location of Karl and Chandler in exchange for a shout-out. He revealed to them that both of them were hiding under the $100,000 cash pile. Even then, they managed to escape after hearing their plan. But the seekers finally caught them after they tried hiding in Jimmy's car.
After that, other players like Chandler and Christopher also got tagged with the help of the prison inmates. Finally, only Sapnap and Jordan remained in the game. MrBeast found Jordan, but he couldn't get to her because she locked herself in the Men's bathroom. He eventually lured her out by pretending to leave.
Sapnap finally revealed his location to everyone after he got informed that he won the game. Jordan got $10,000 for coming second, and as MrBeast was feeling generous, he gave the remaining participants $5000 for competing. It almost took an entire day for Jimmy and Chris to tag the 10 players, but they somehow did it.
ADVERTISEMENT
Article continues below this ad
Trending Stories