MrBeast Lines Up With DrDisRespect As Fastest Growing Channel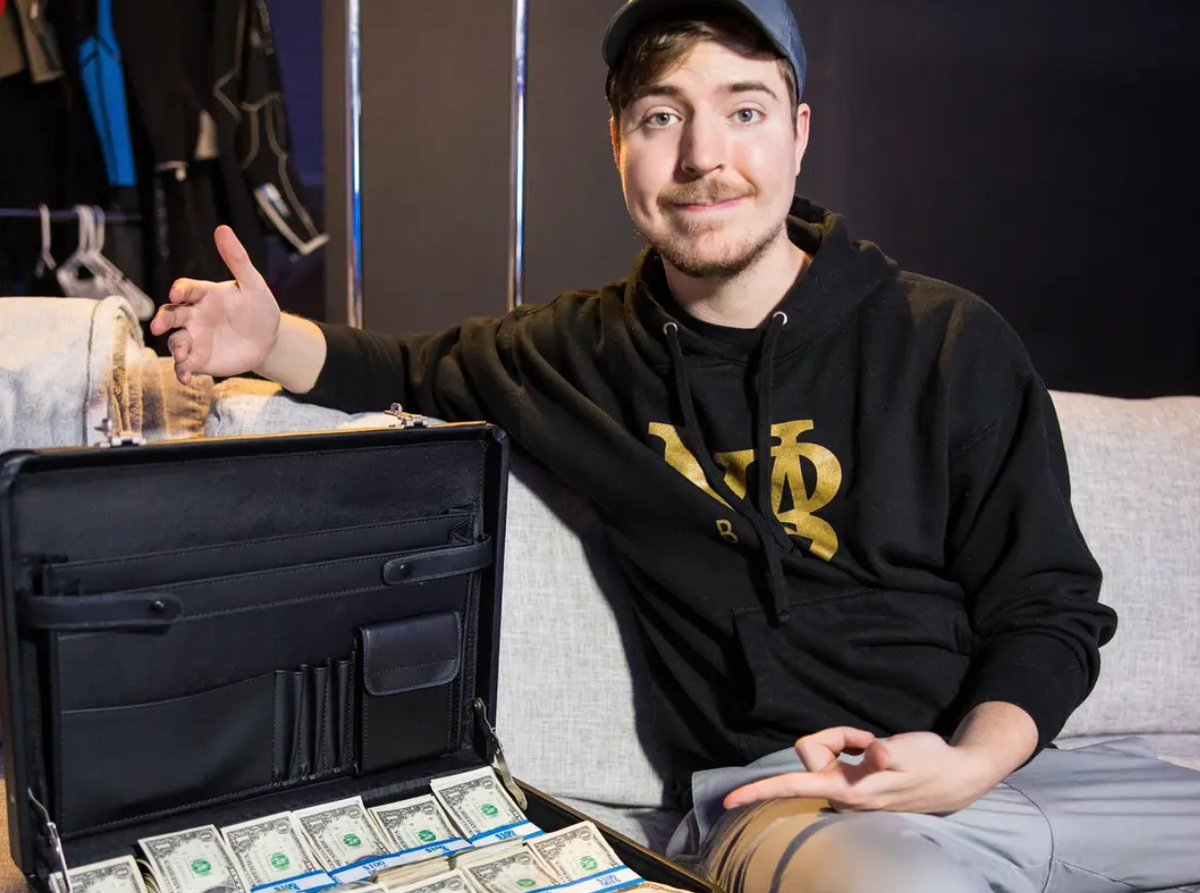 While YouTube has its share of big personalities, raking in views is a big-time task and only a few manage that successfully. MrBeast is one such content creator who does it on a regular basis. Recently, YT Battles reported that one of MrBeast's recent videos had crossed the 30 million mark in views.
🥺

— MrBeast (@MrBeastYT) August 15, 2020
Jimmy "MrBeast" Donaldson rose to fame on YouTube for his expensive stunts and philanthropy. Having started off at the age of 13, his sudden rise came in 2017, with his 'Counting to 100,000' video.
Could MrBeast become even more popular with gaming content?
He is no stranger to the world of gaming. he often posts gaming videos, mostly of GTA V and Minecraft. Moreover, back in 2018, he organized a real-life battle royale competition in collaboration with Apex Legends.
Now, as his viewership numbers continue to rise steadily, he could become one of the biggest names in gaming, too. He has already expressed his interest in expanding his presence with his 'Beast Gaming' and 'Beast Reacts' channels, which he hopes will pave the way for him to further his charitable work.
I want to build other channels like beast gaming and beast reacts so I can run my main channel at a loss and grow as big as possible. And then use my main channel's influence to one day open hundreds of homeless shelters/food banks and give away all the money.

— MrBeast (@MrBeastYT) August 10, 2020
MrBeast, alongside DrDisRespect, was one of the top 10 fastest-growing YouTube channels of last week. That is a remarkable feat for the YouTuber. Moreover, his gaming channel, Beast Gaming, is closing in on 6 million subscribers, whereas his original channel has close to 40 million.
Last week: DONA 도나, @MrBeastYT , and @drdisrespect hit the top 10 fastest growing YouTube channels (subscribers gained August 2-8)!

Congrats to them, and to everyone else who stayed in the top 10! pic.twitter.com/B0WuU5gGk2

— YT Battles (@pwnyygaming) August 11, 2020
If MrBeast continues posting and streaming gaming content, he could very well be on his way to creating a bigger presence.
As for DrDisRespect, YouTube seems like his best bet for him, at the moment. His return stream raked in some healthy numbers. even his surprise stream with PewDiePie amassed good numbers. Given the love he is receiving on YouTube, he may well opt to stay on the platform moving ahead.
Surely, the YouTube community would love to hold on to Doc in the long term, especially if he collaborates with YouTubers like Pewdie and MrBeast.